In 1958, Mao Zedong launched the Smash Sparrows Campaign. The birds were blamed for destroying crops and causing famine. Everyone had to exterminate sparrows, using slingshots, sticks, knockers, drums, pots - everything to disturb them, make noise and stop the birds from resting. It takes 15 minutes for a sparrow to die of exhaustion.
* * *
It was the beginning of February, but the temperature reached 30°. I found myself surrounded by abandoned buildings with no windows, doors or roofs. Scary empty eyes of houses that had been vibrant and full of life just a few months ago. In the square among the wreckage of shattered glass, poker players had abandoned their cards.
Wandering with no destination, I visited the deserted houses. The sun shone through the holes left by missing tills; sparrows bounced merrily from beam to beam. I climbed stairs, passed a multitude of rooms and kitchens, along Kafkaesque labyrinths of narrow corridors and fallen bricks. I jumped over obstacles: pots, notebooks, hats, baskets and debris. I snuck through openings, circled around pillars, to the top of the building.
It was stuffy, I felt dizzy…
Suddenly someone touched my arm. I turned around and saw an old man with an honest smile. We sat on a tiny bench.
This place will be destroyed like other villages. Everyone has been resettled. He poured hot water into a little bowl and gave it to me. Several green leaves floated on the surface. I will keep watch till the end. I am the only man here. Please take a photo of me and my house. These two are mine: the new one and the old one.
He poured more water into my cup. We were sitting on a wooden bench in the middle of the village that would soon be wiped off the map. We watched cheerful sparrows nesting in the building's remains.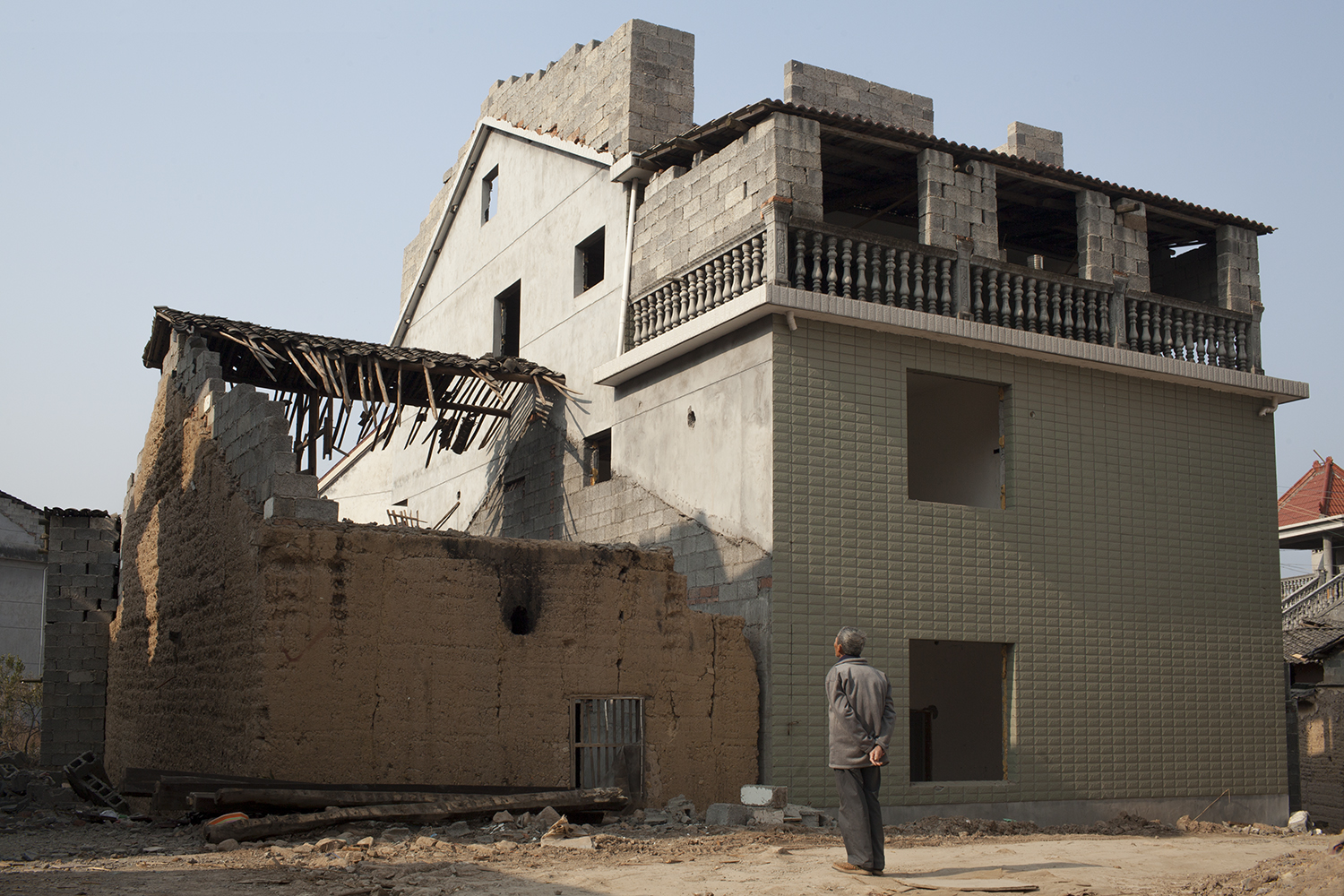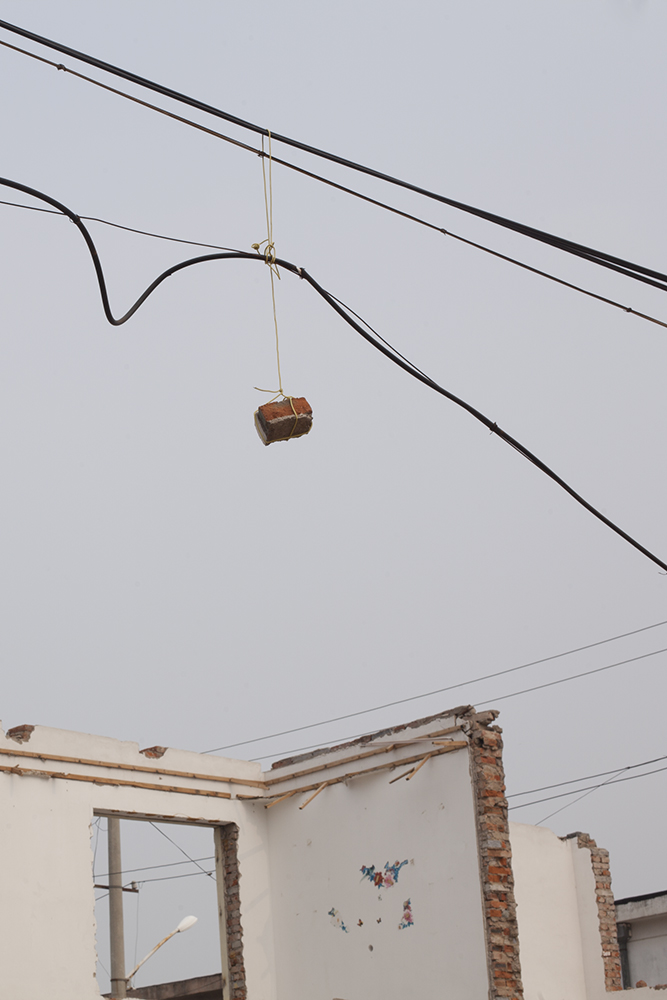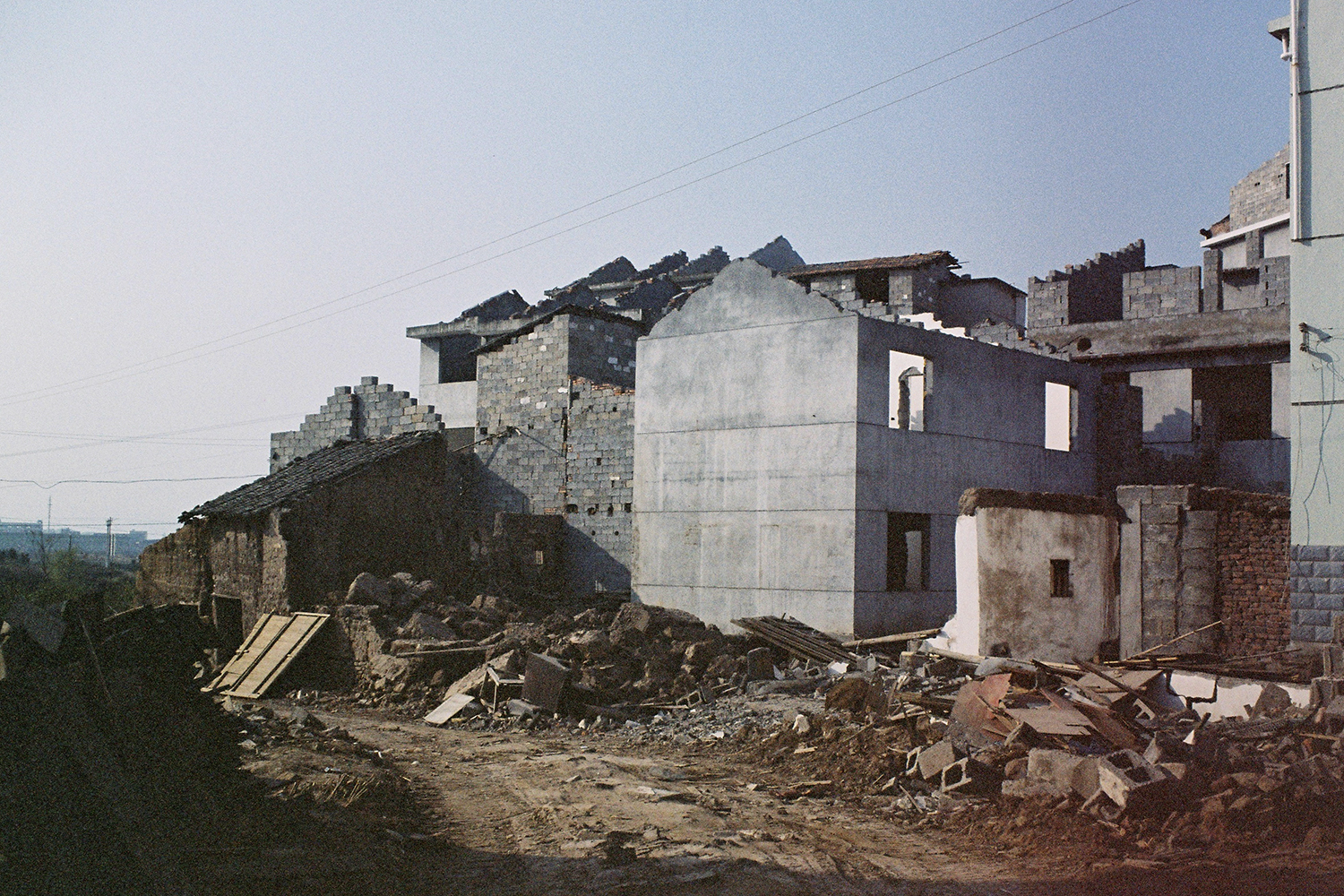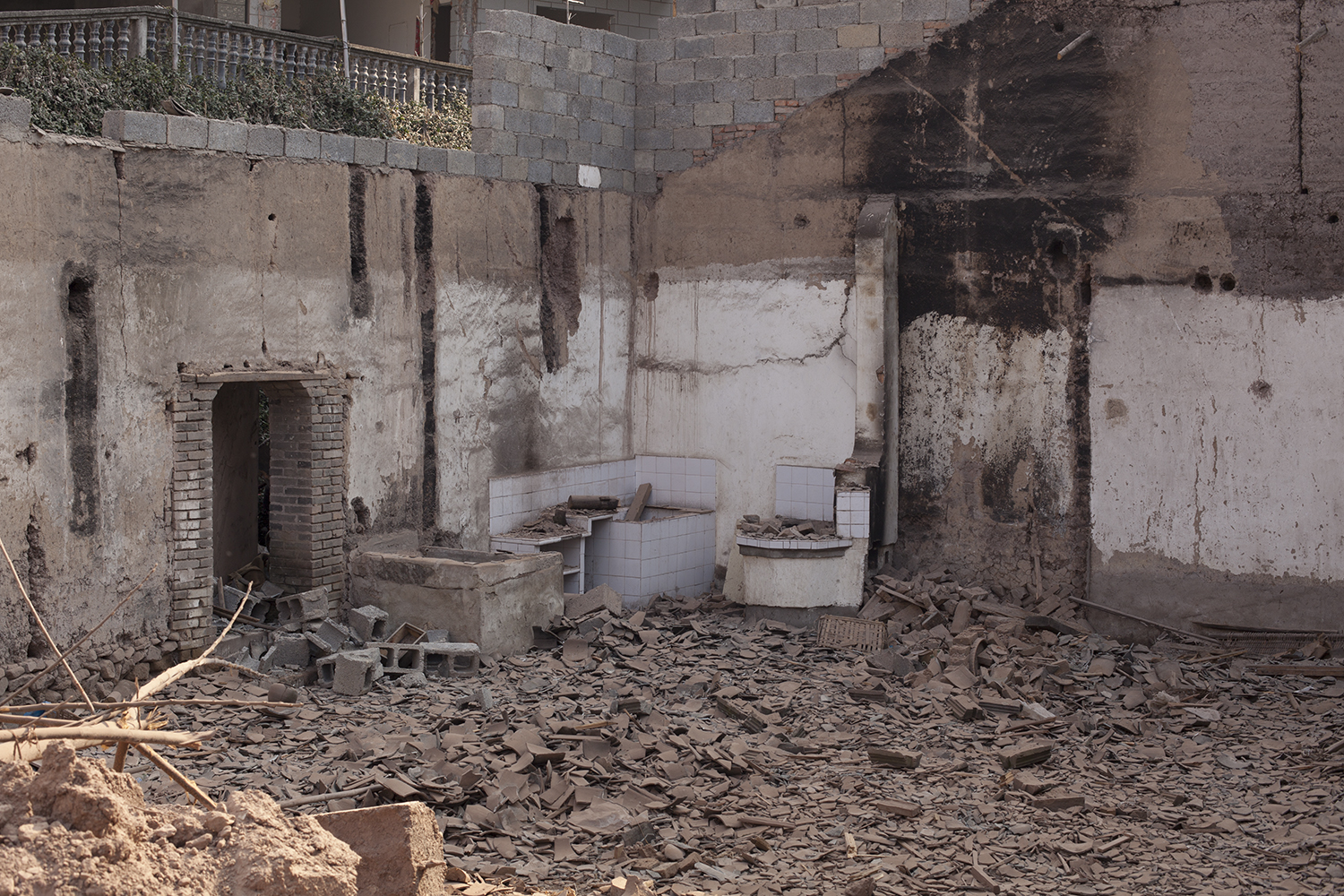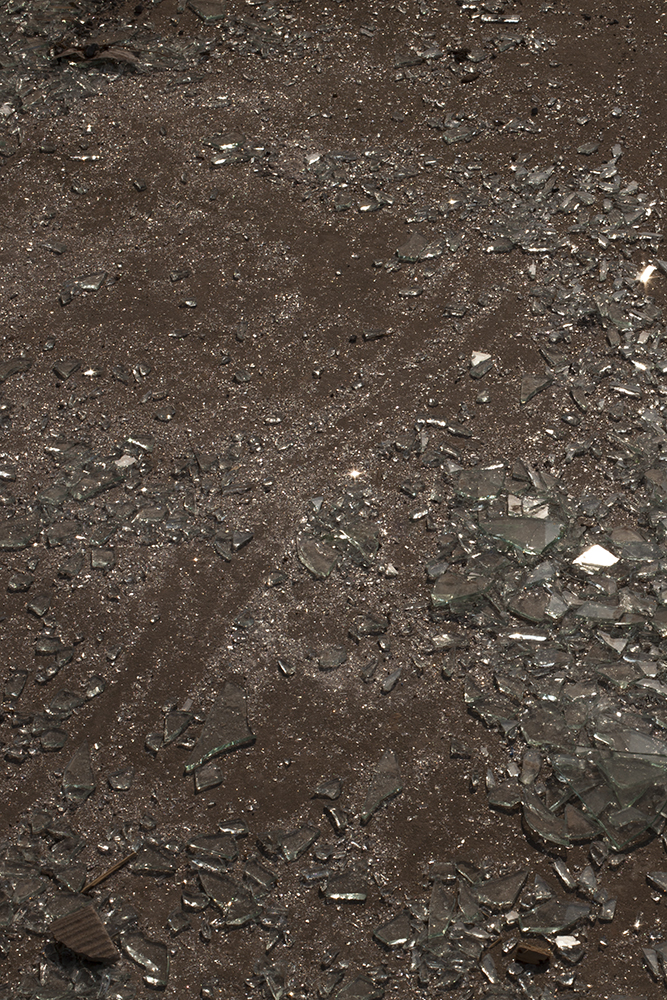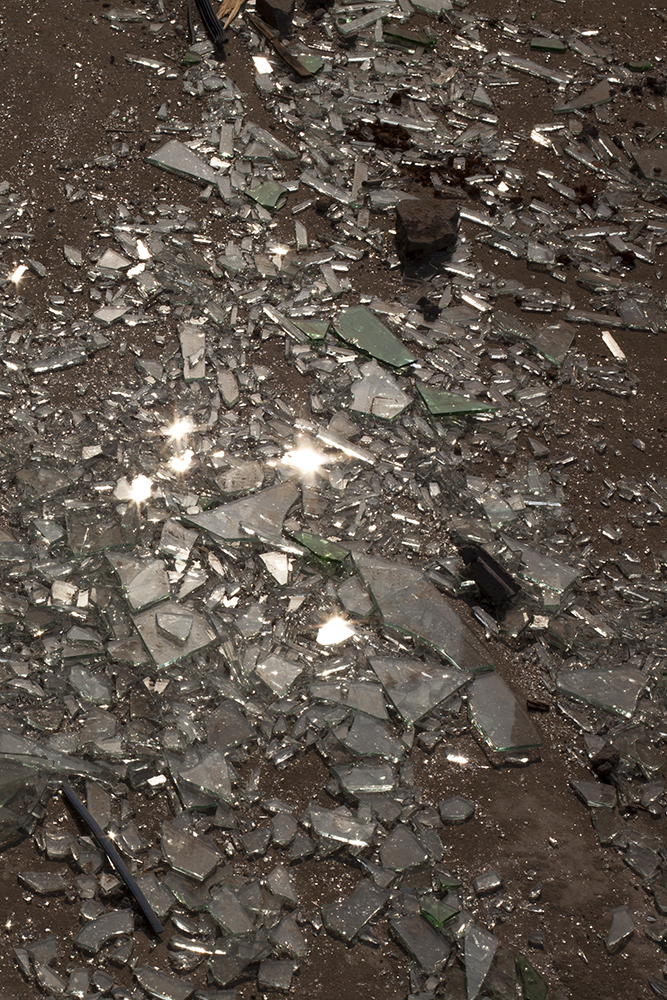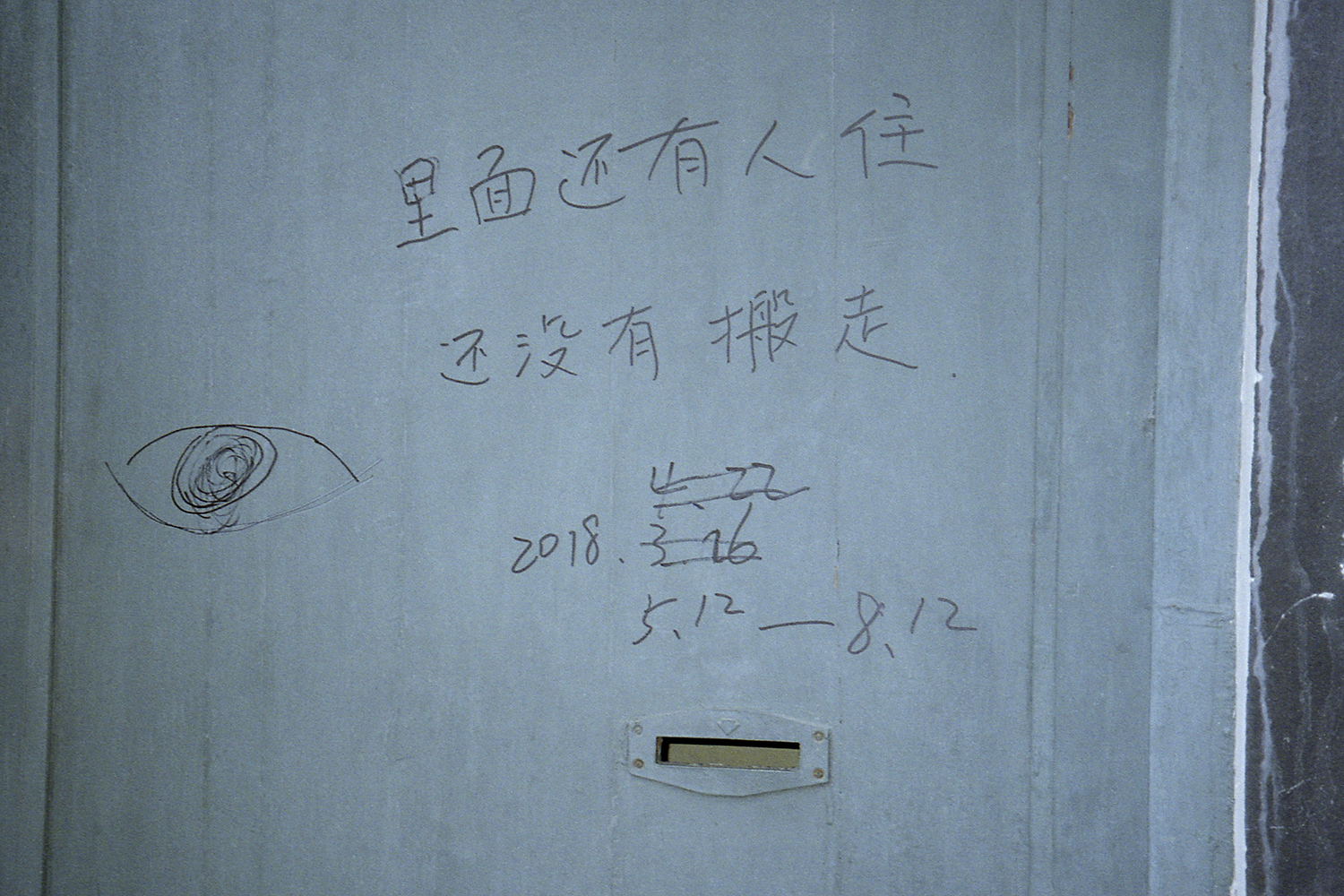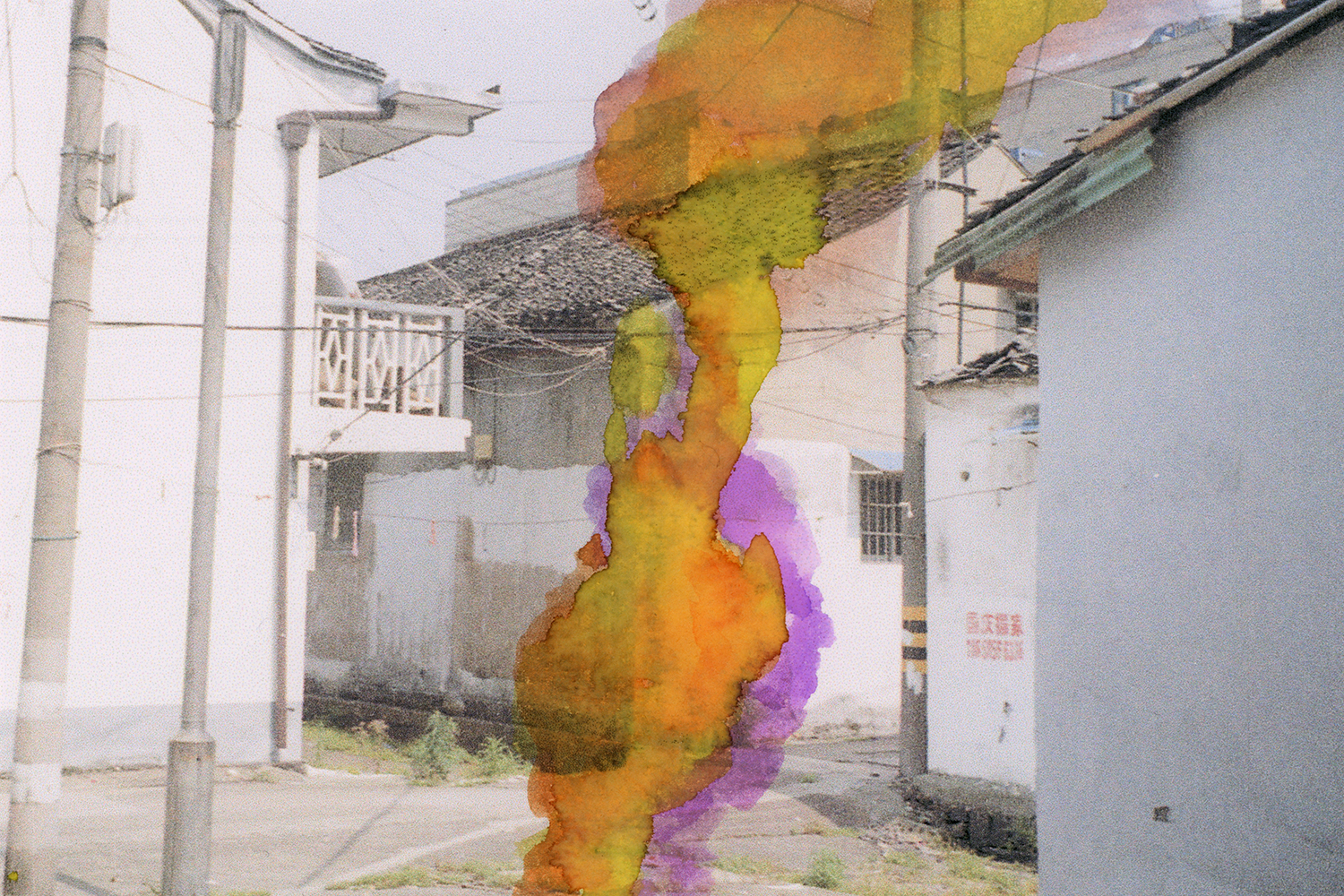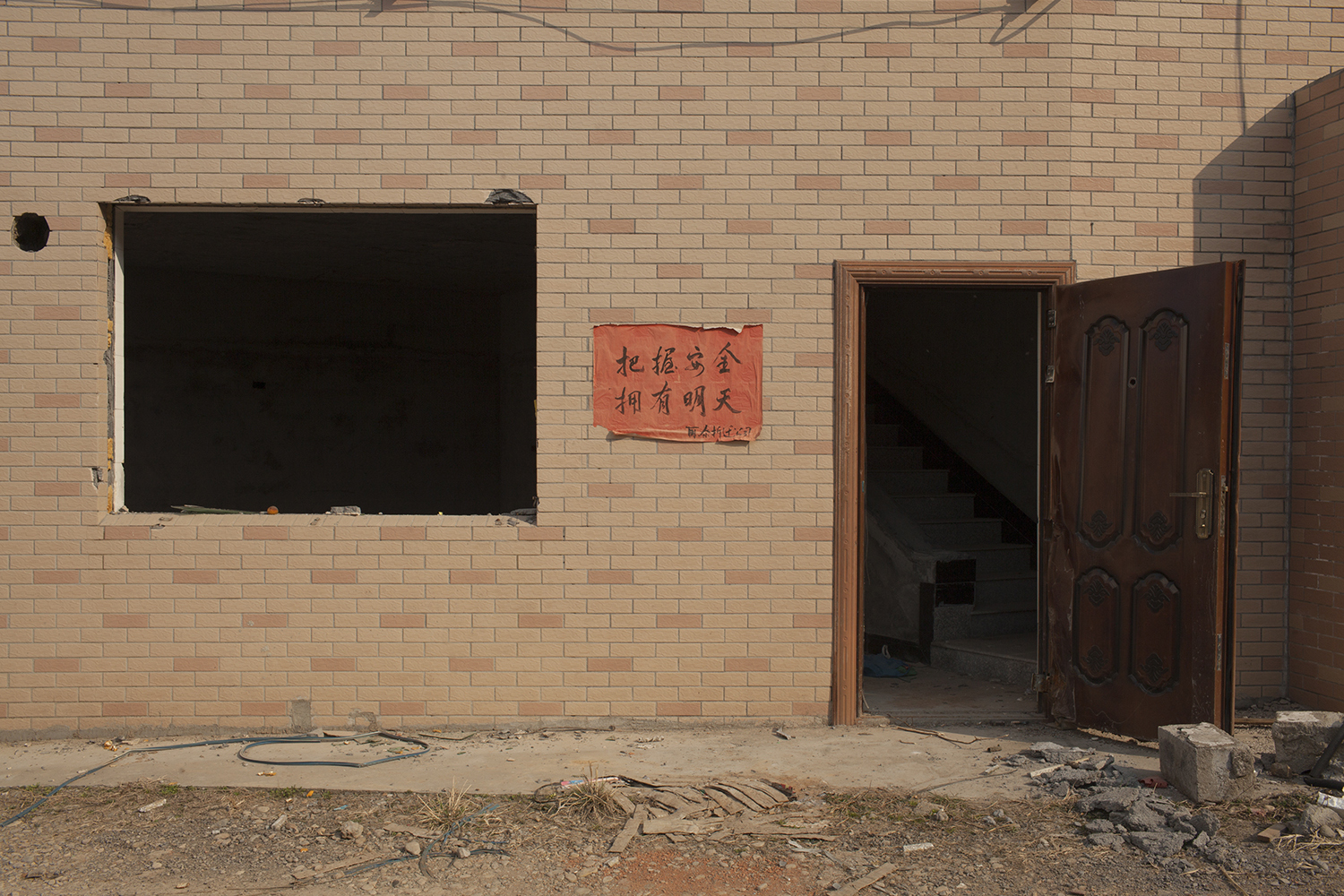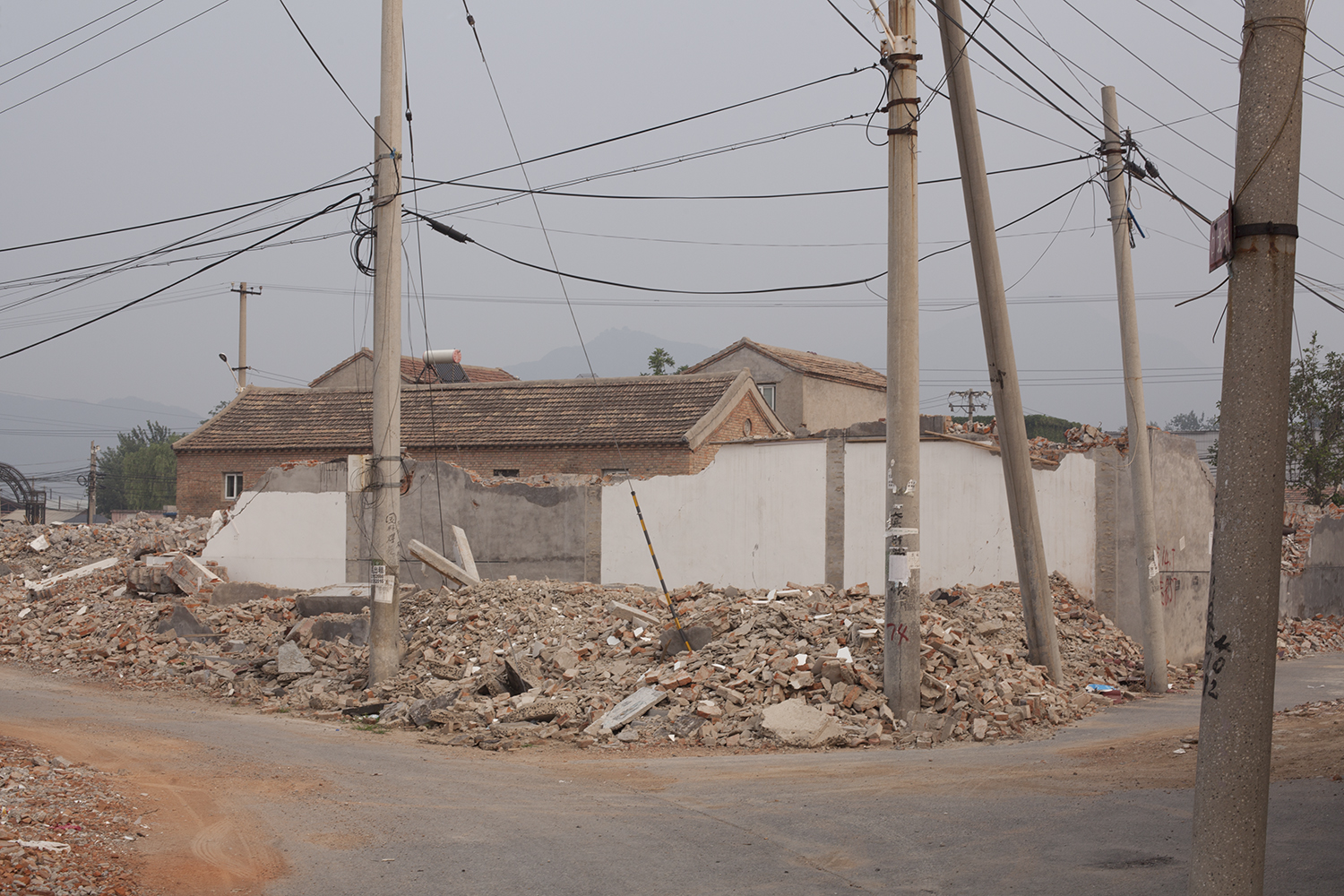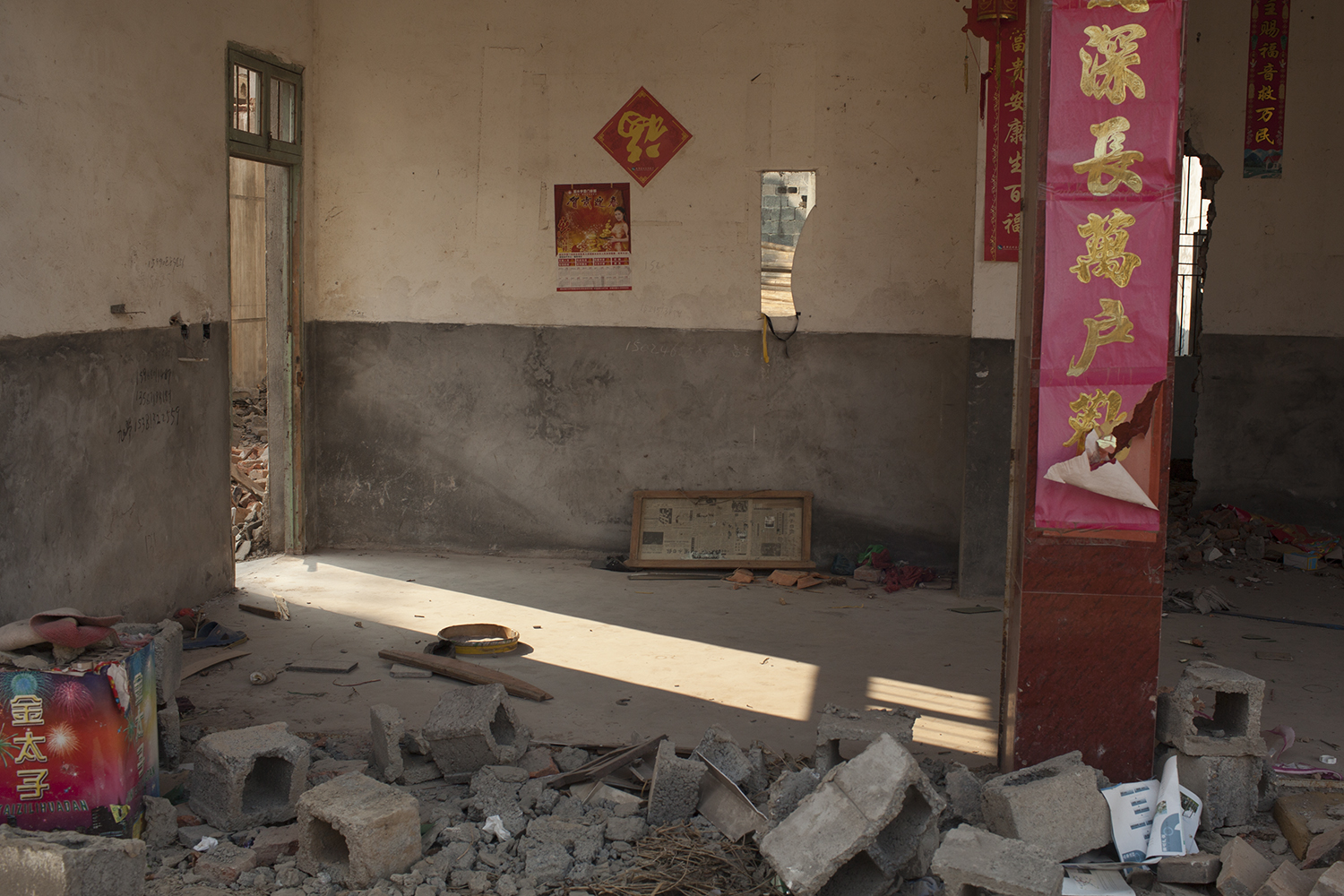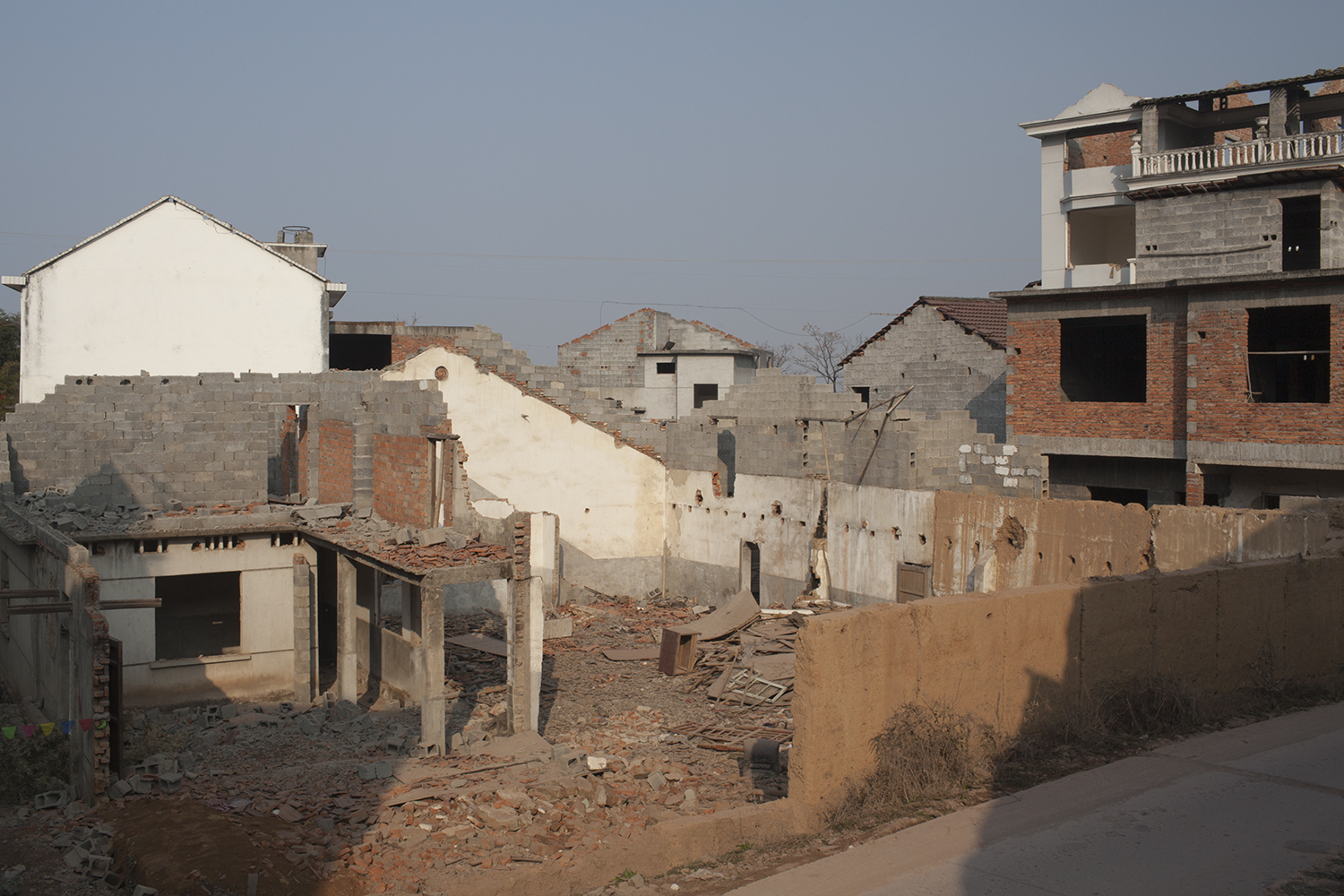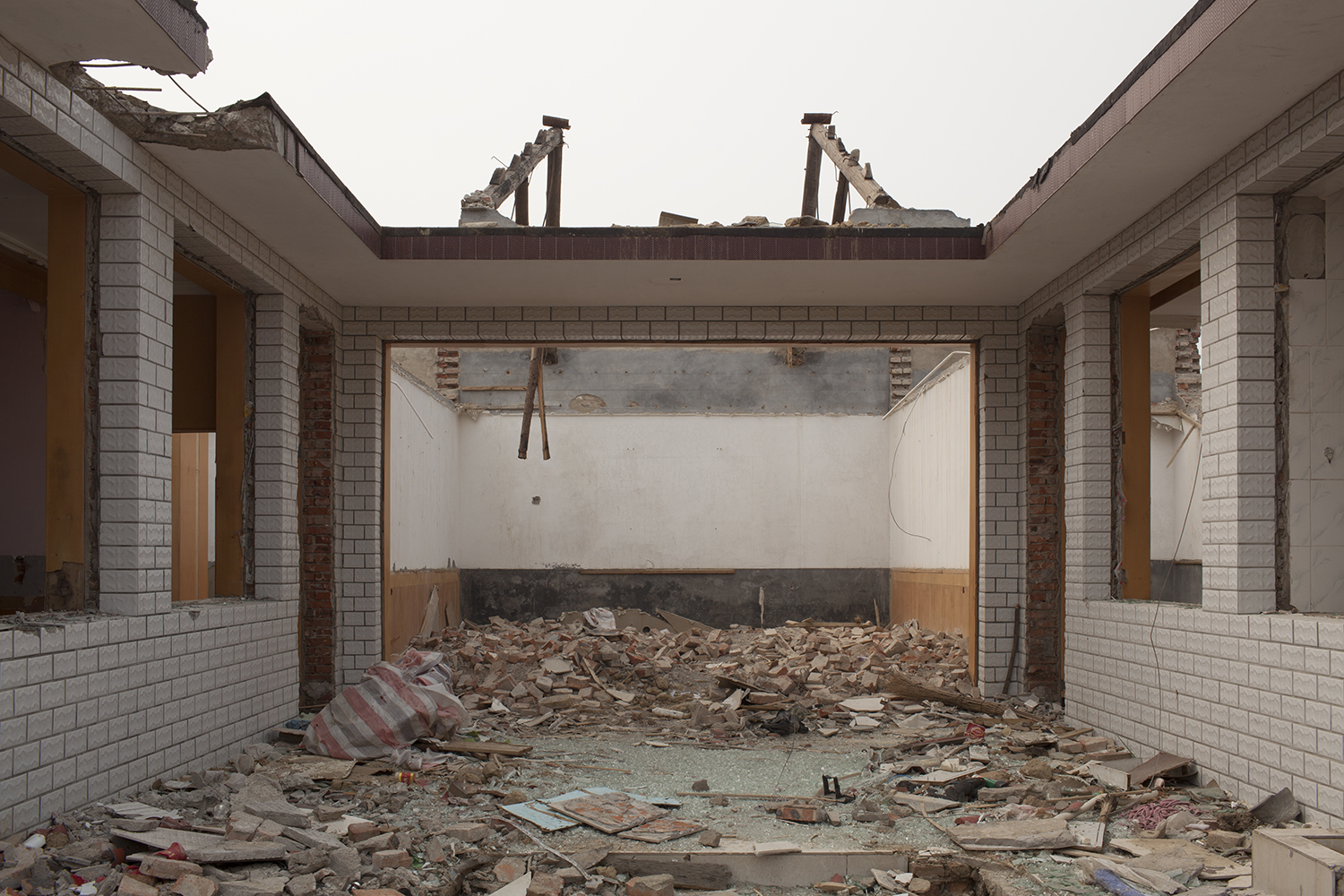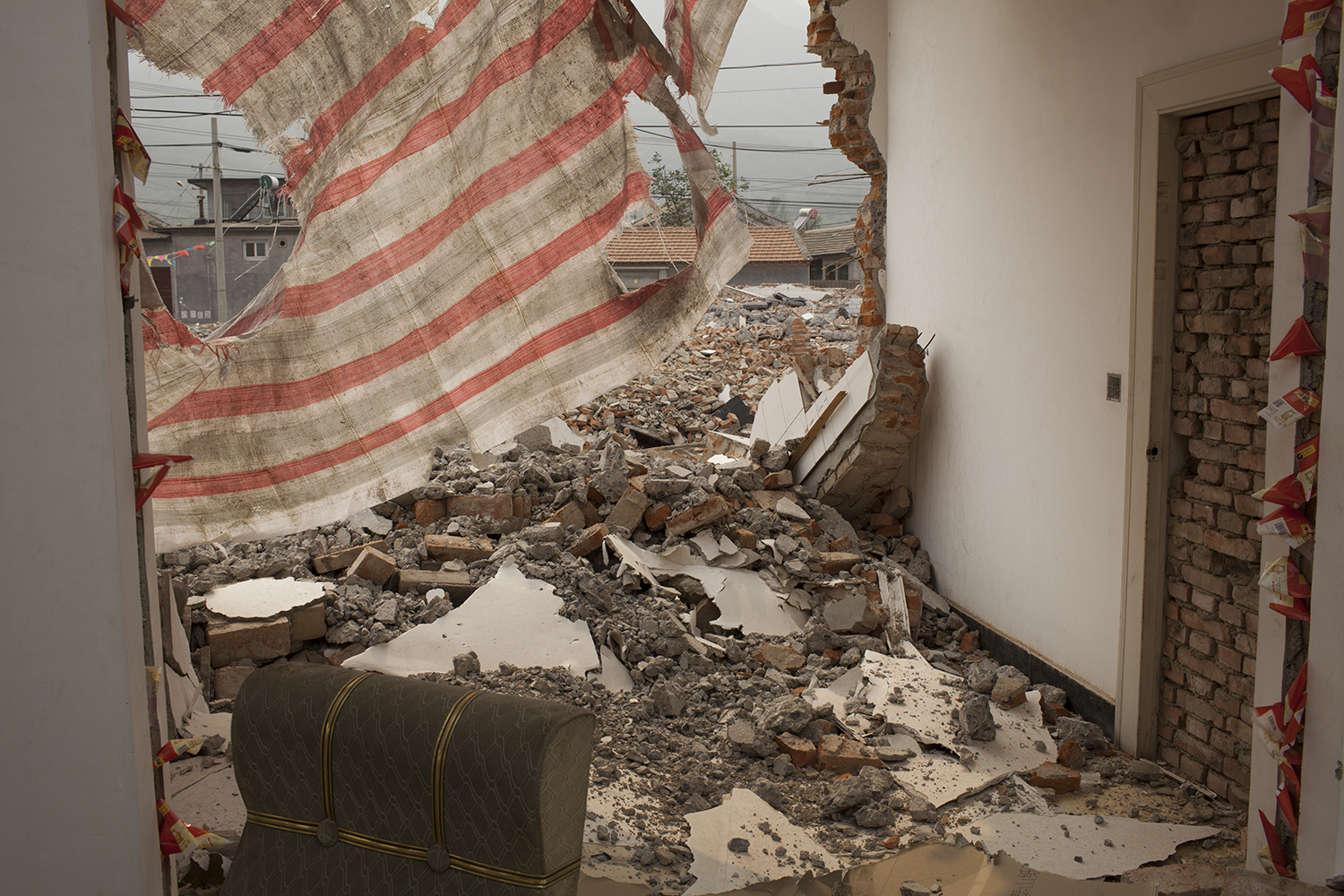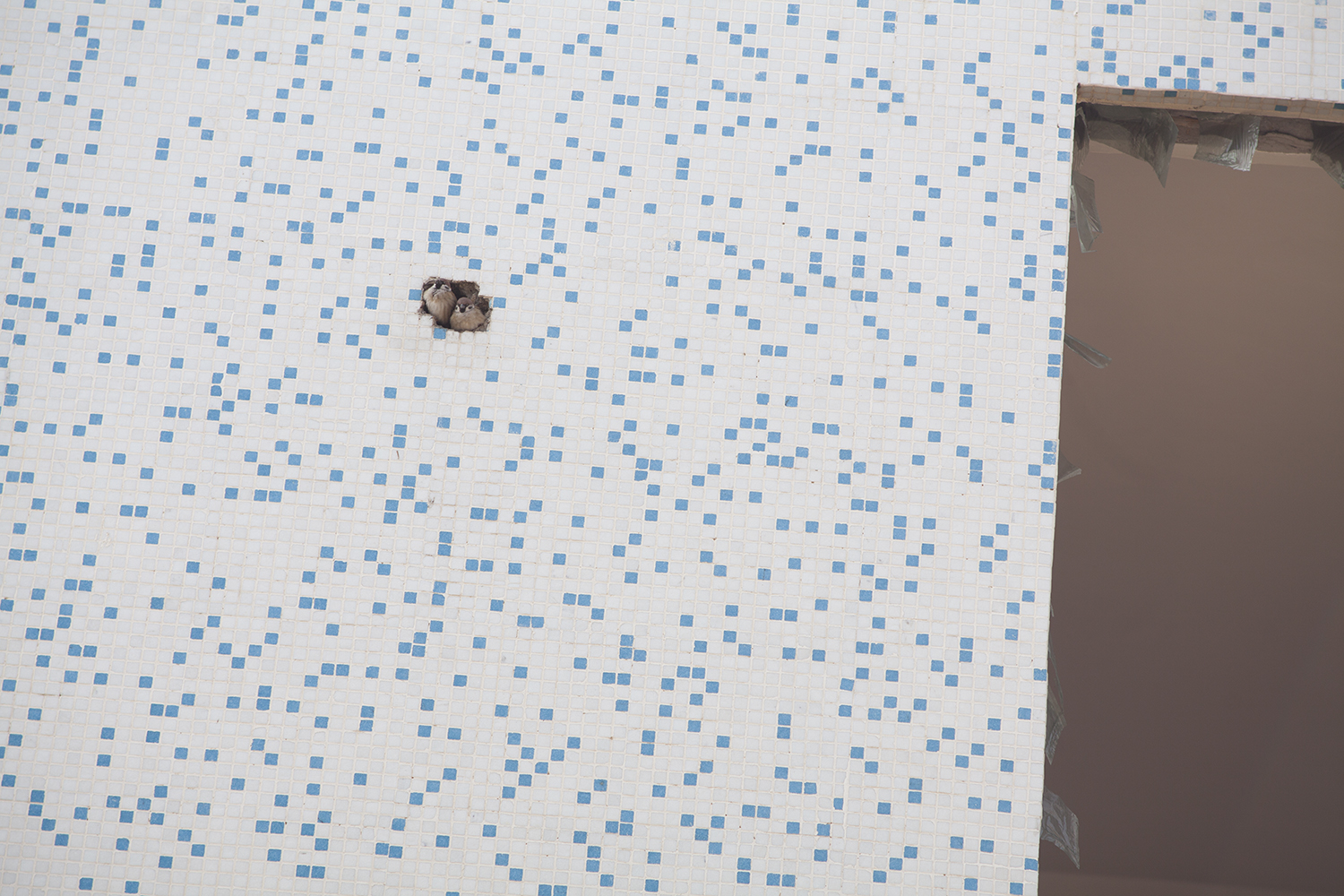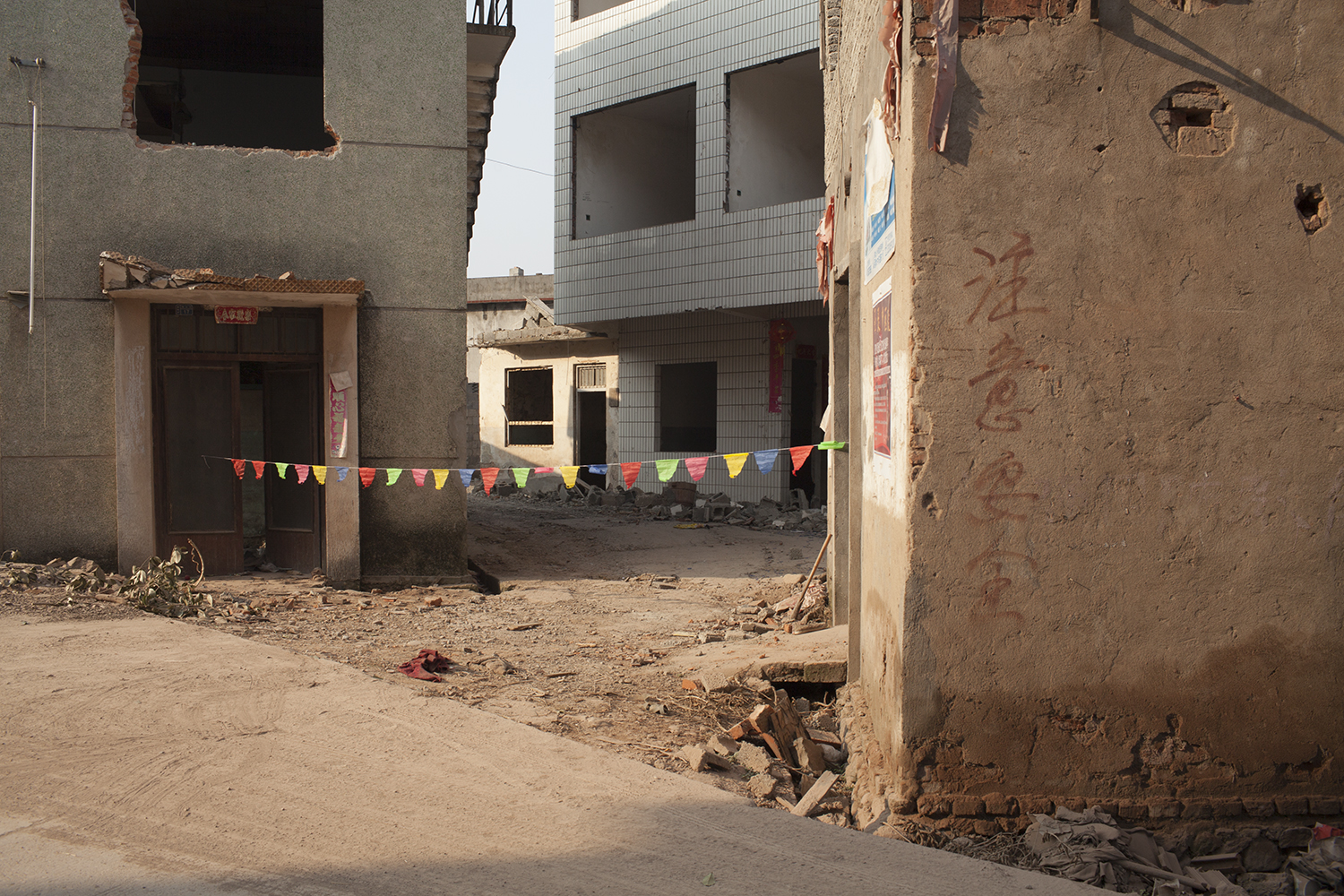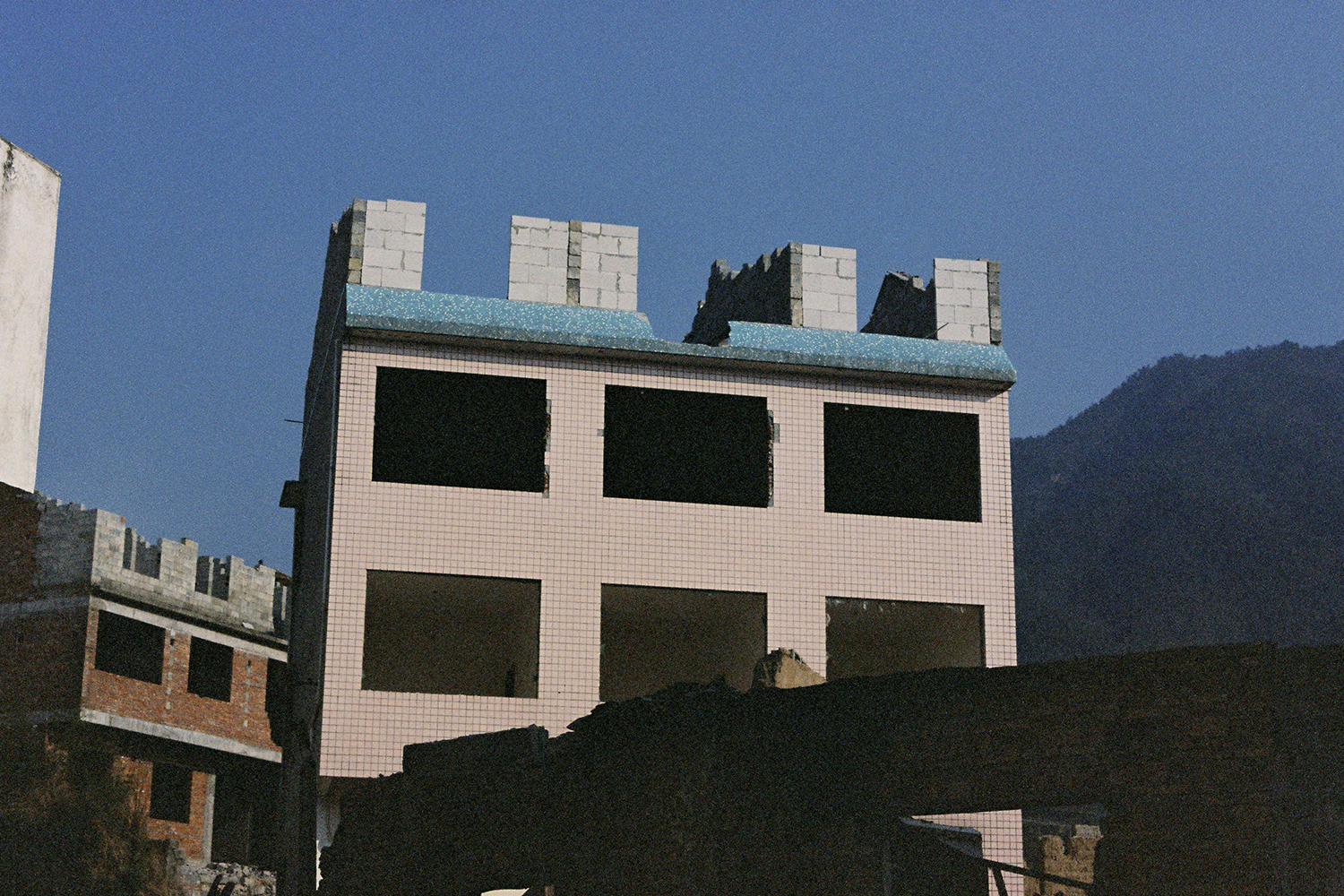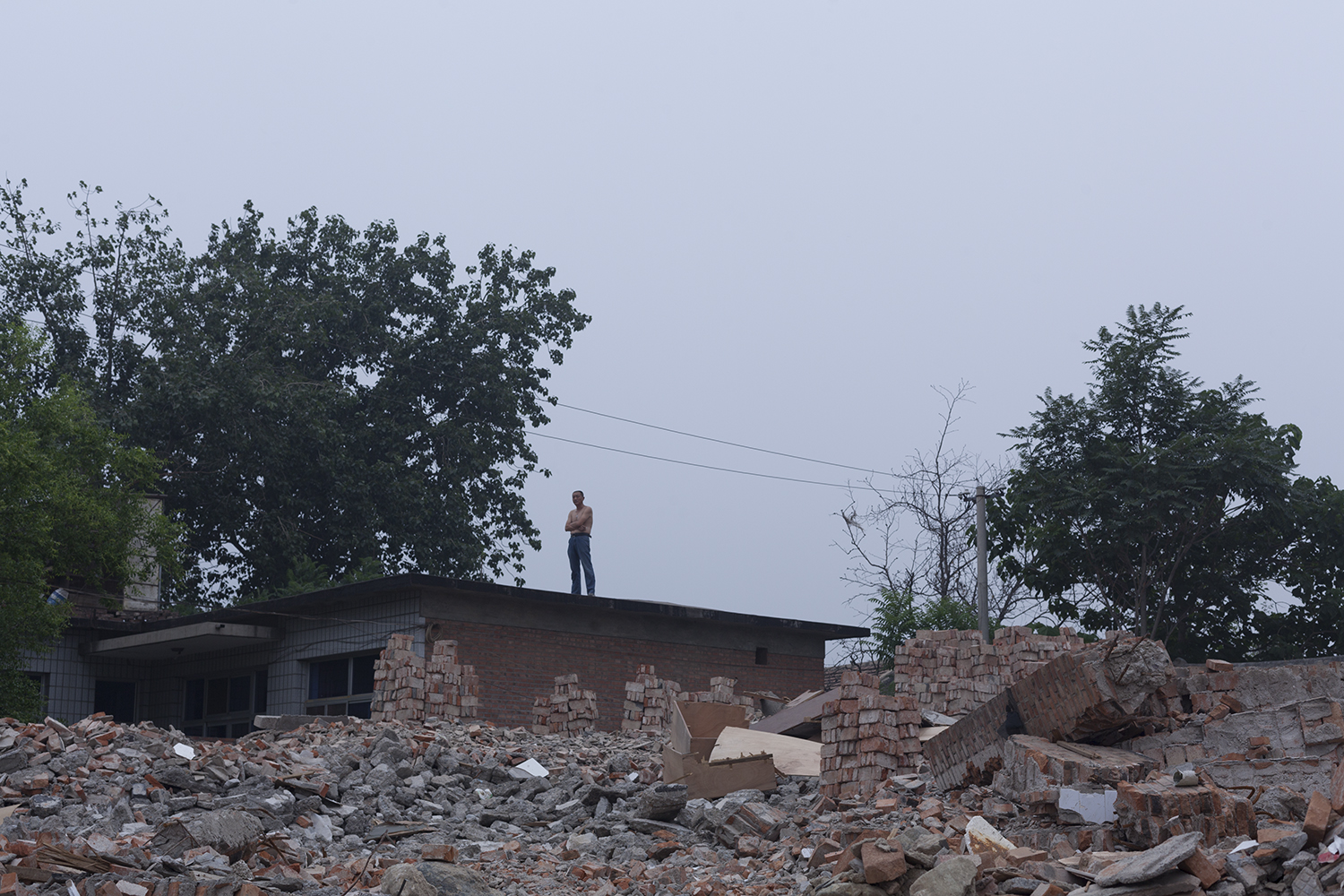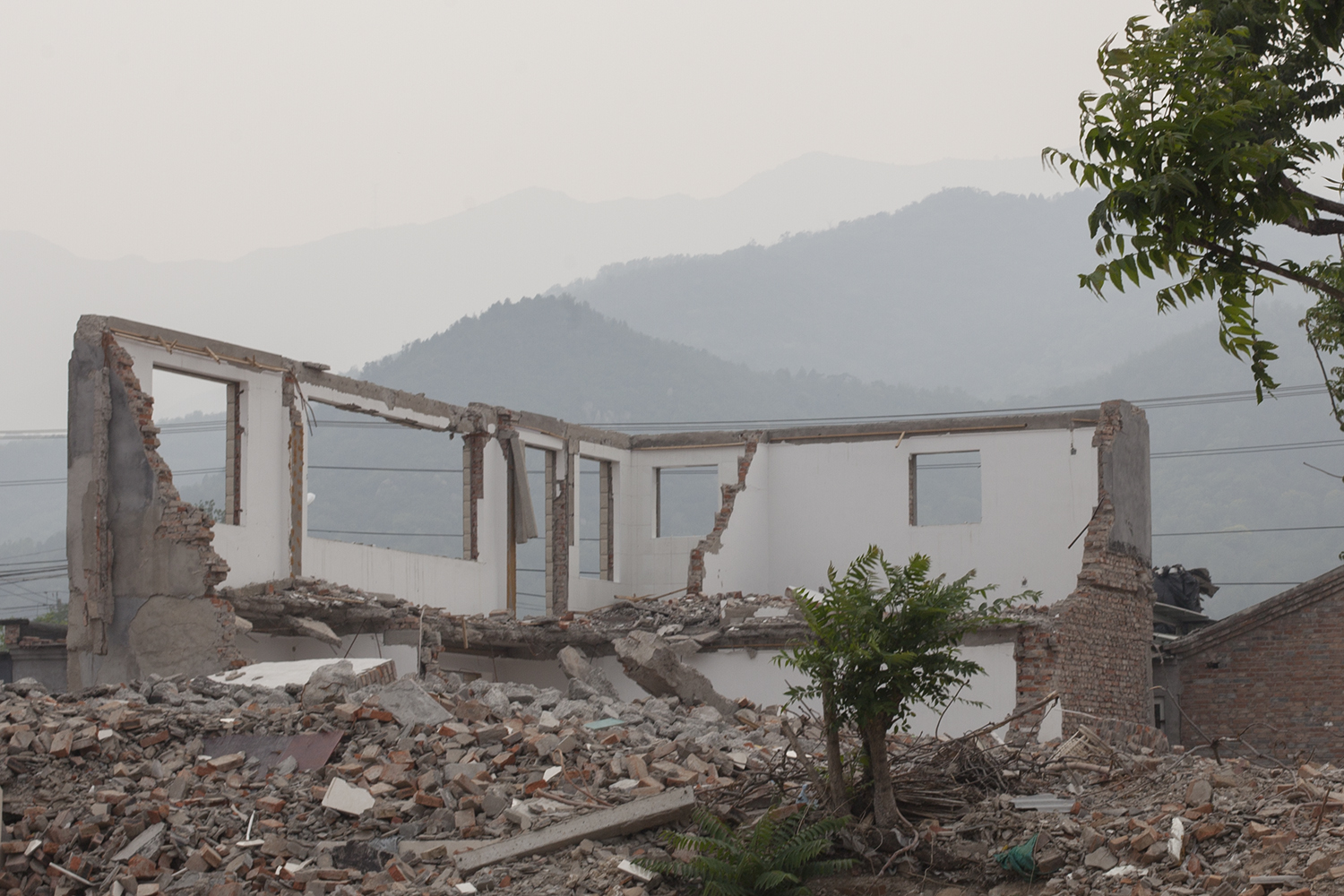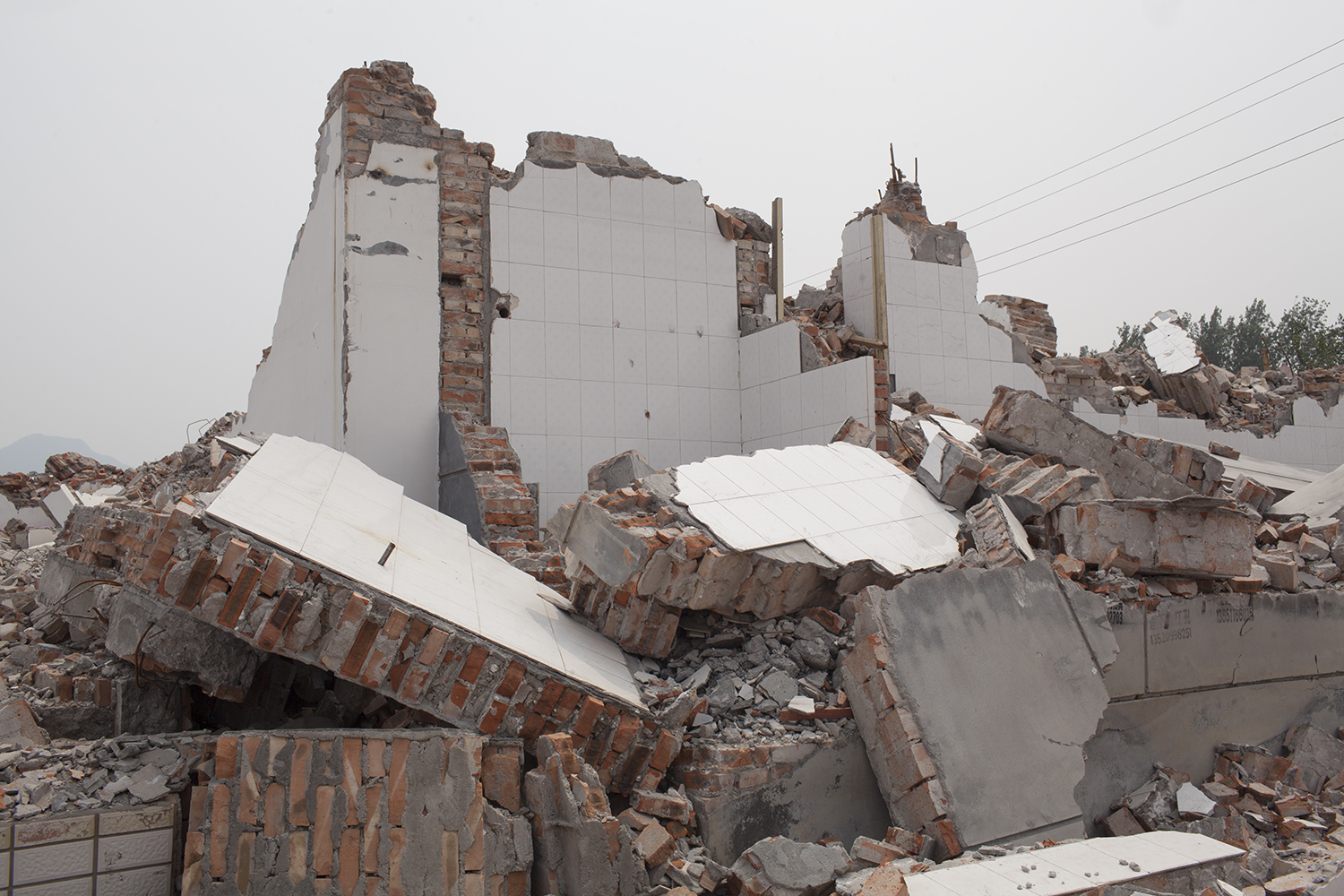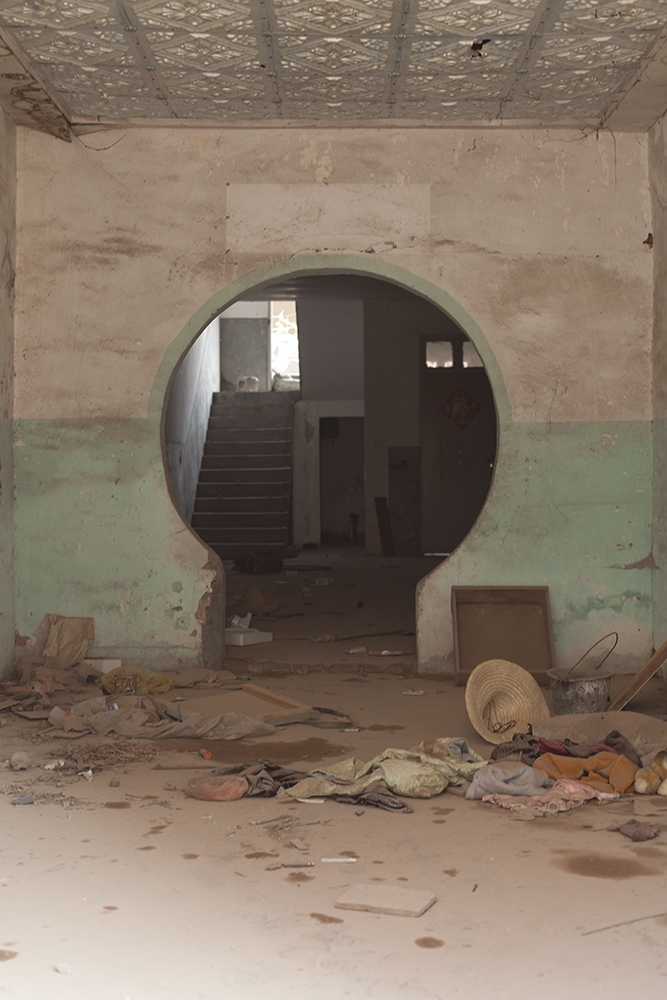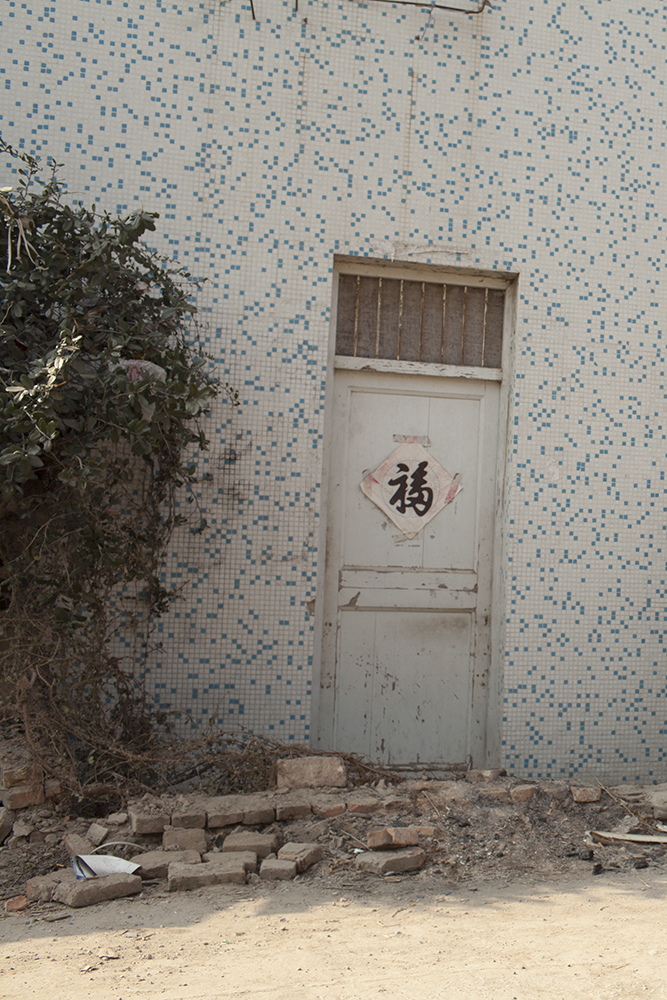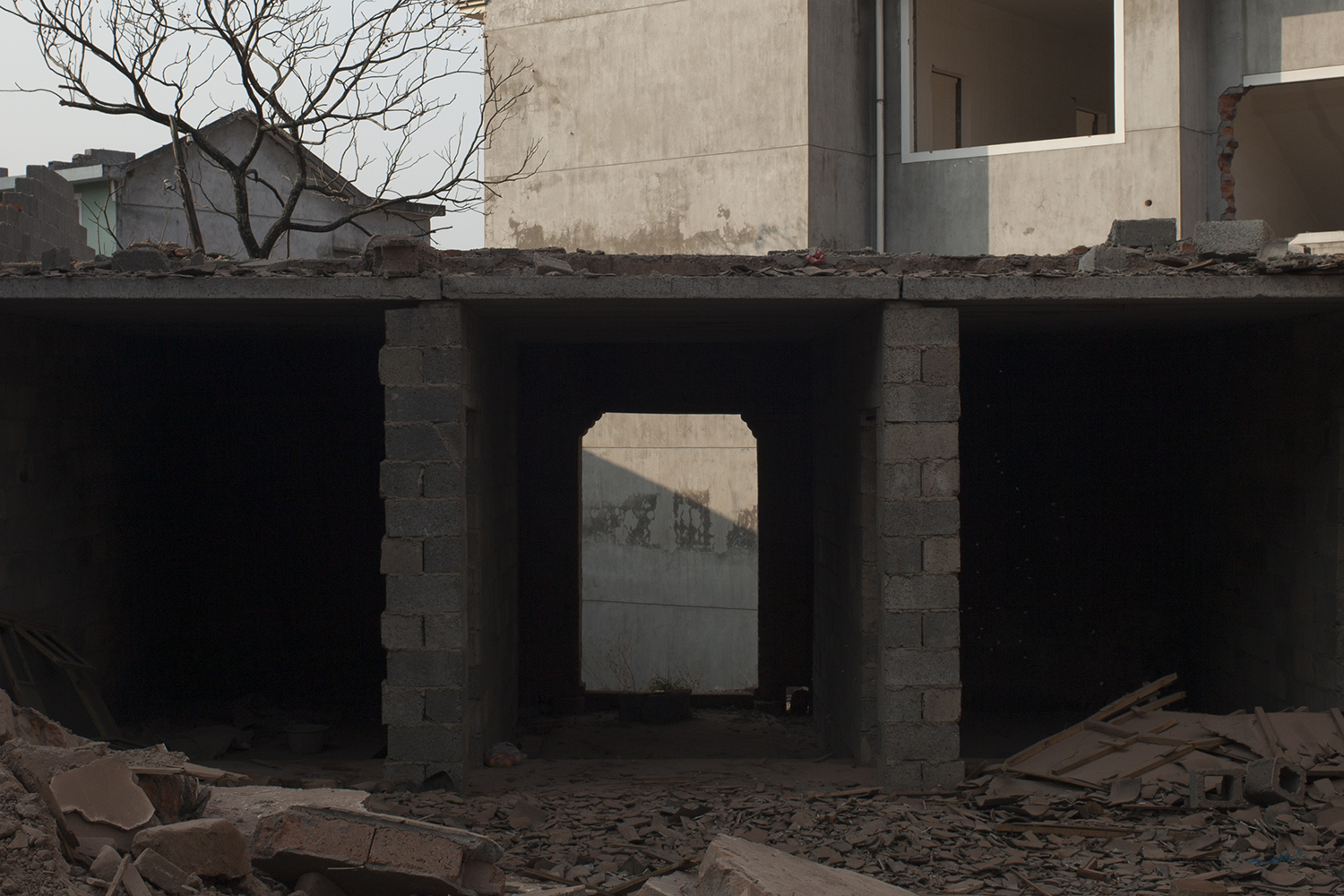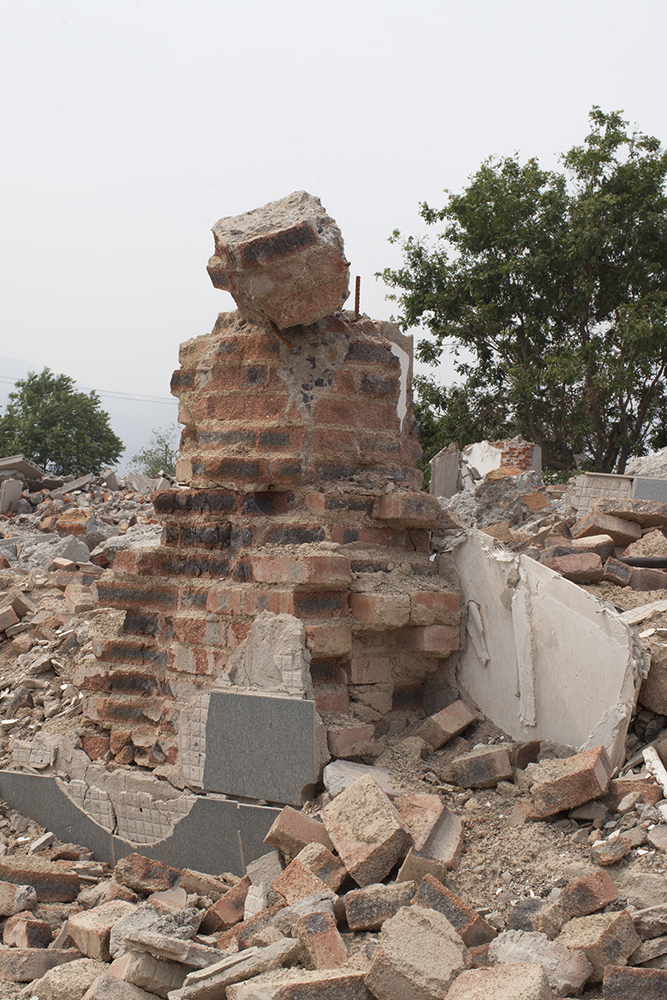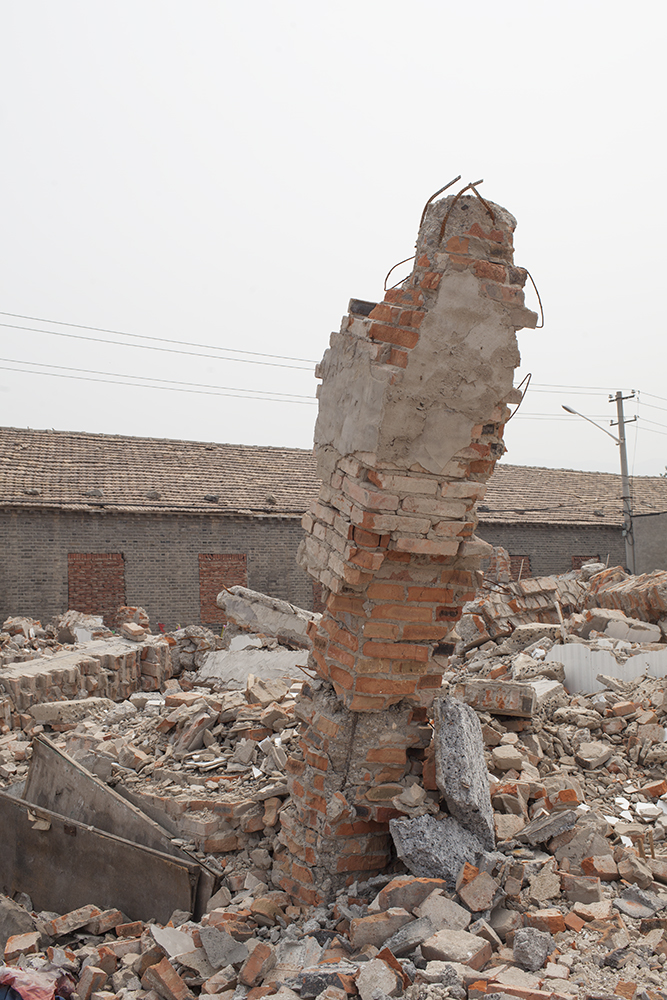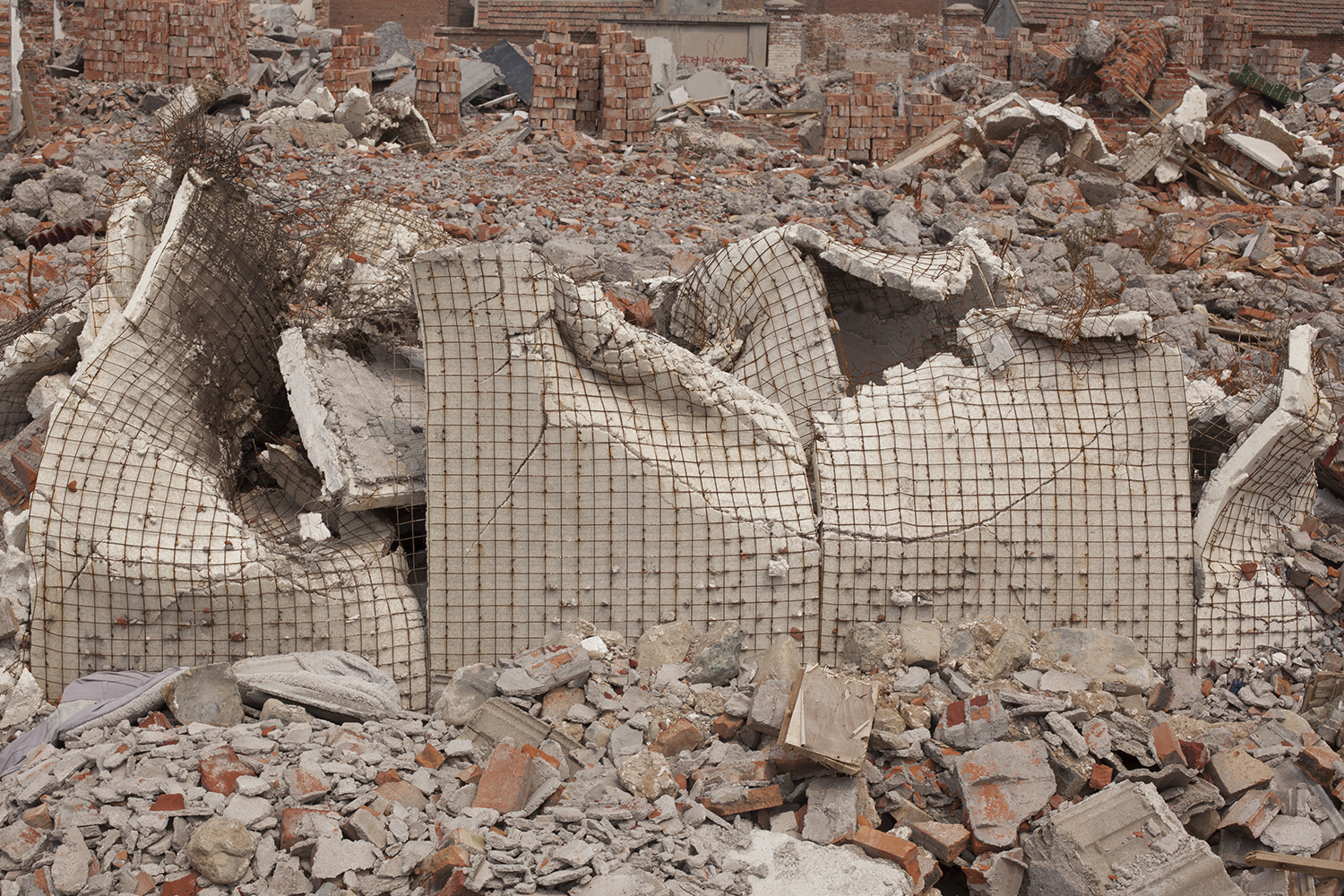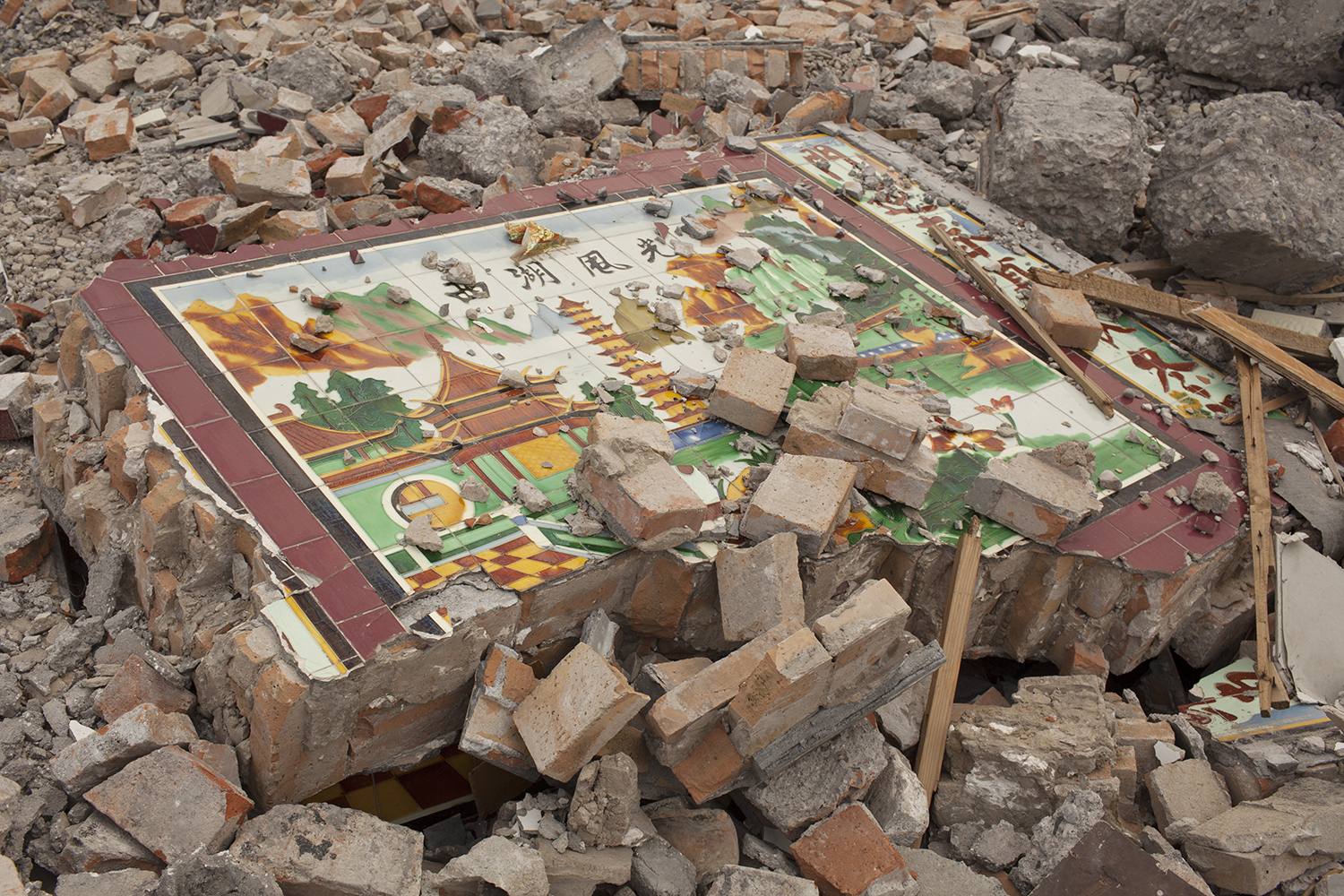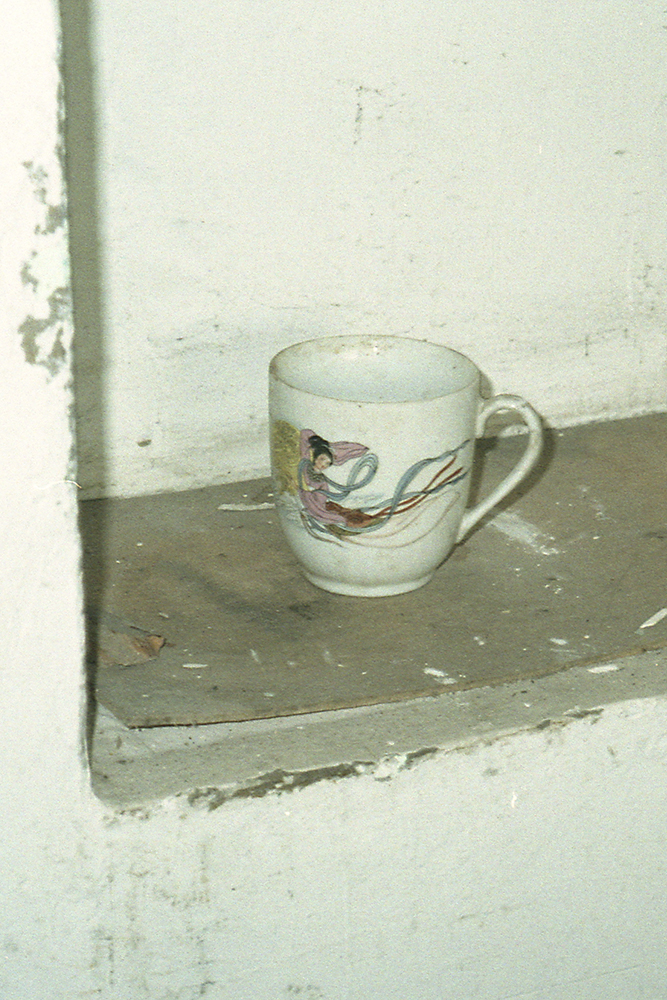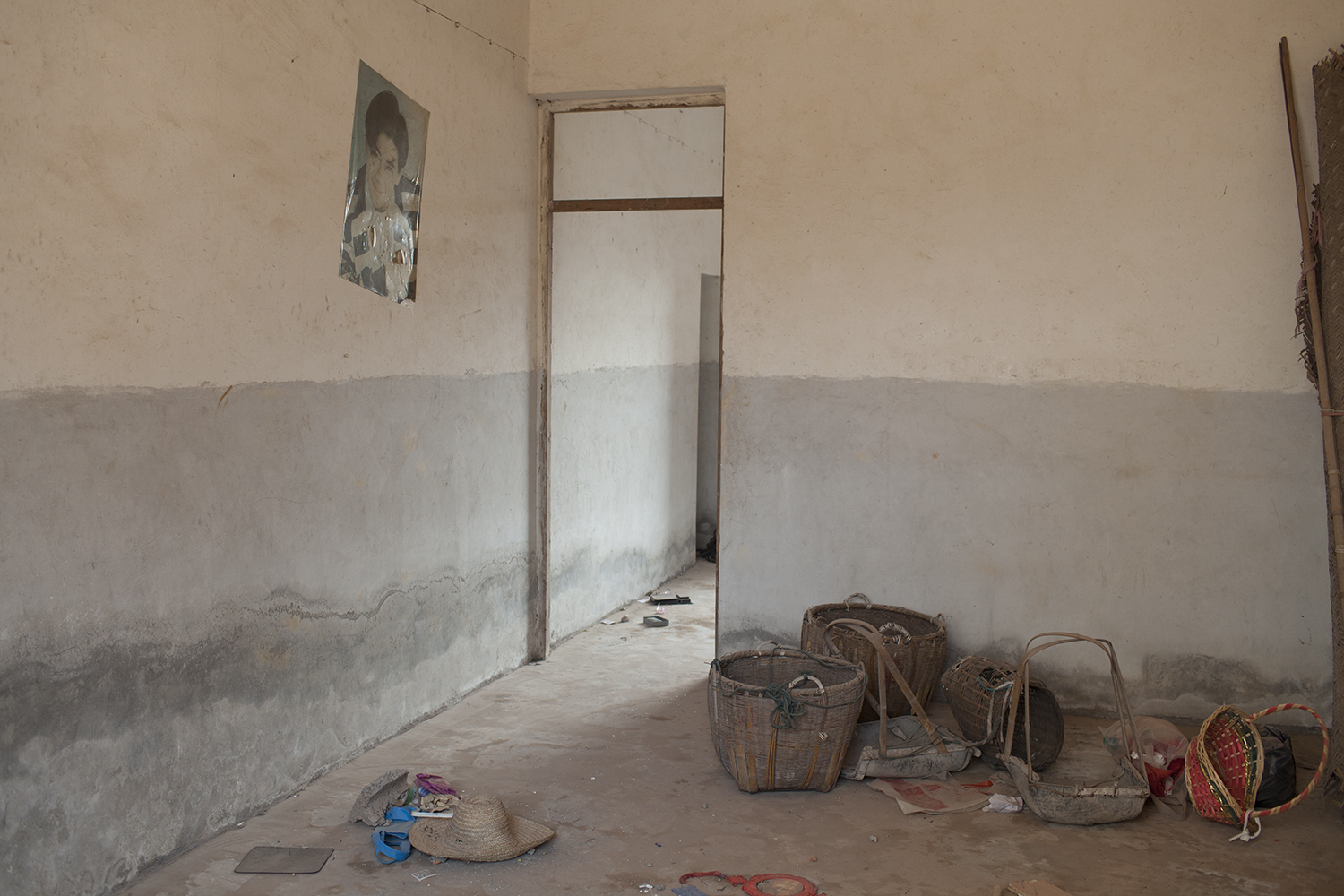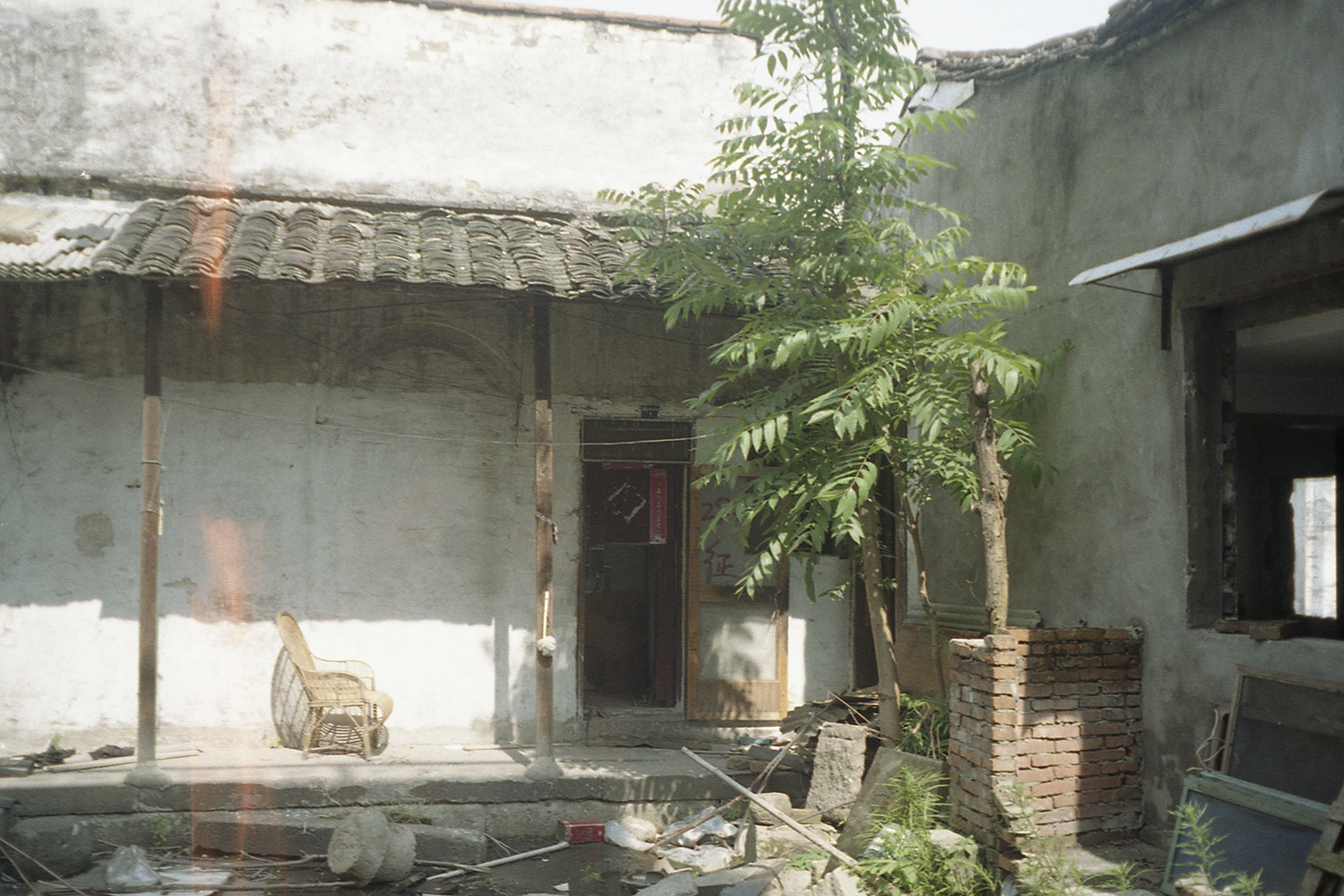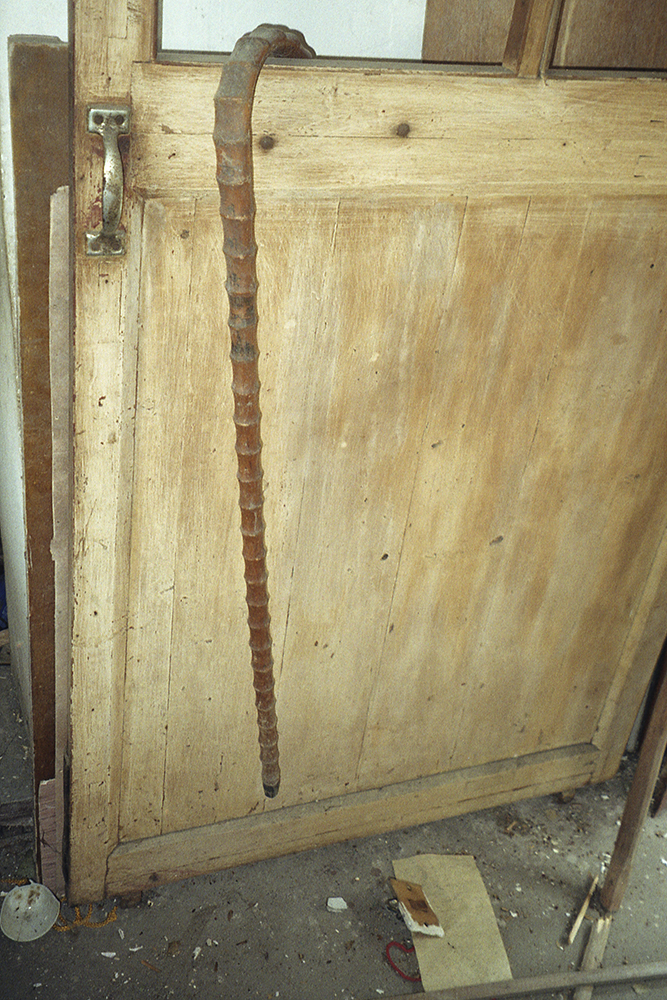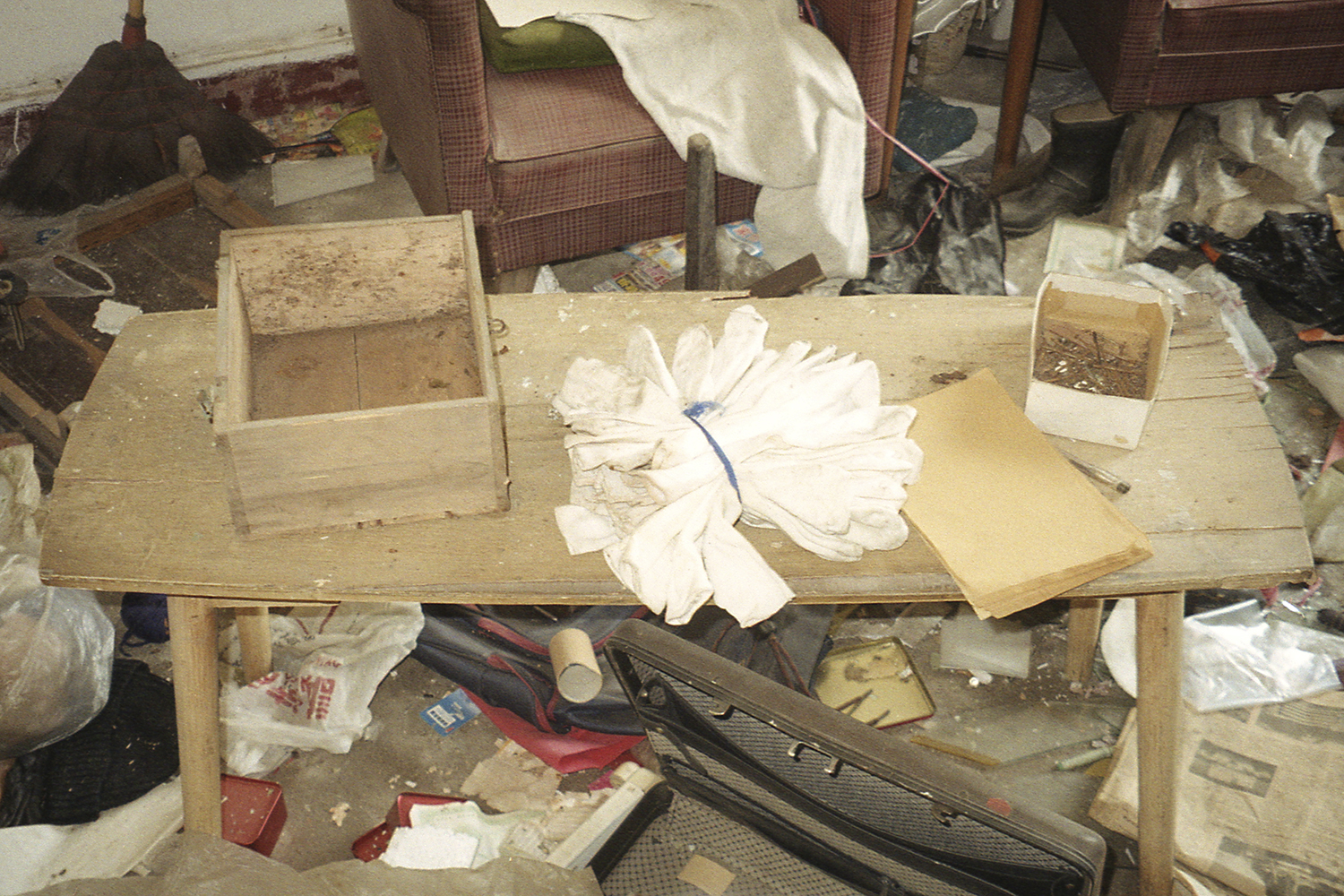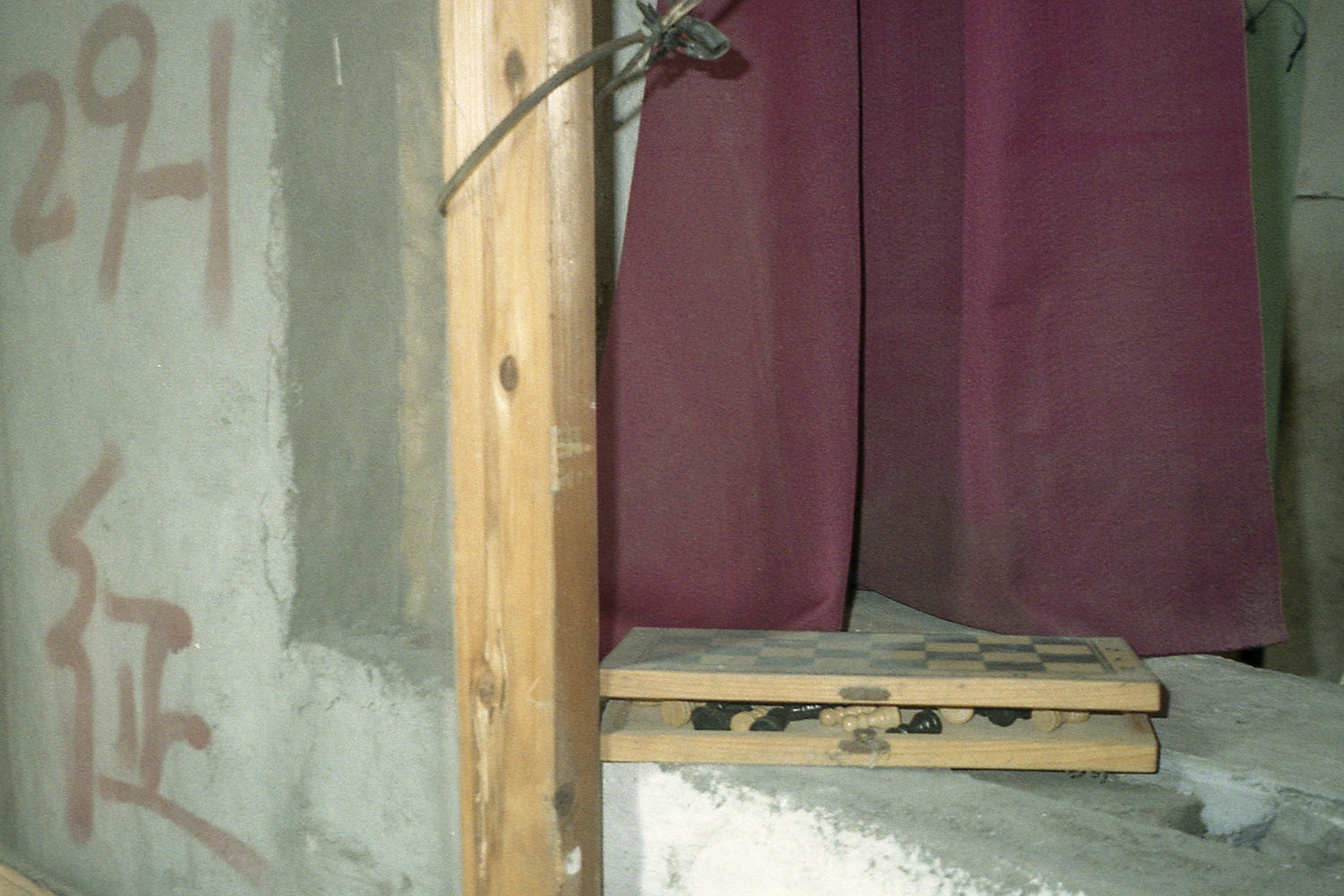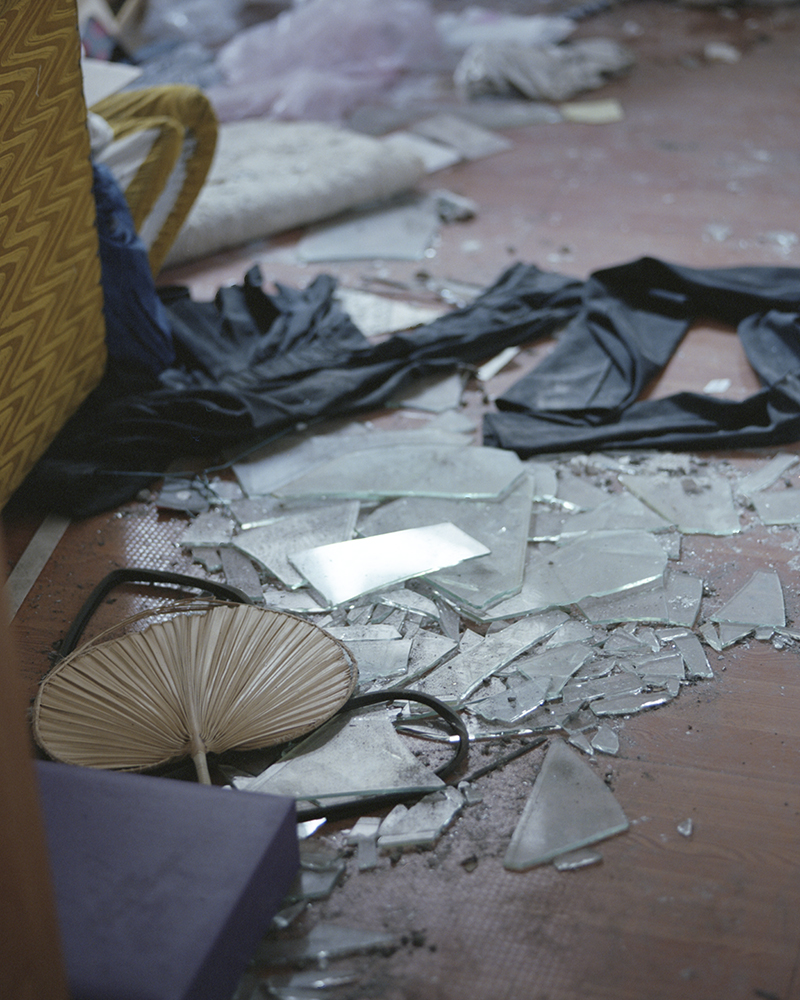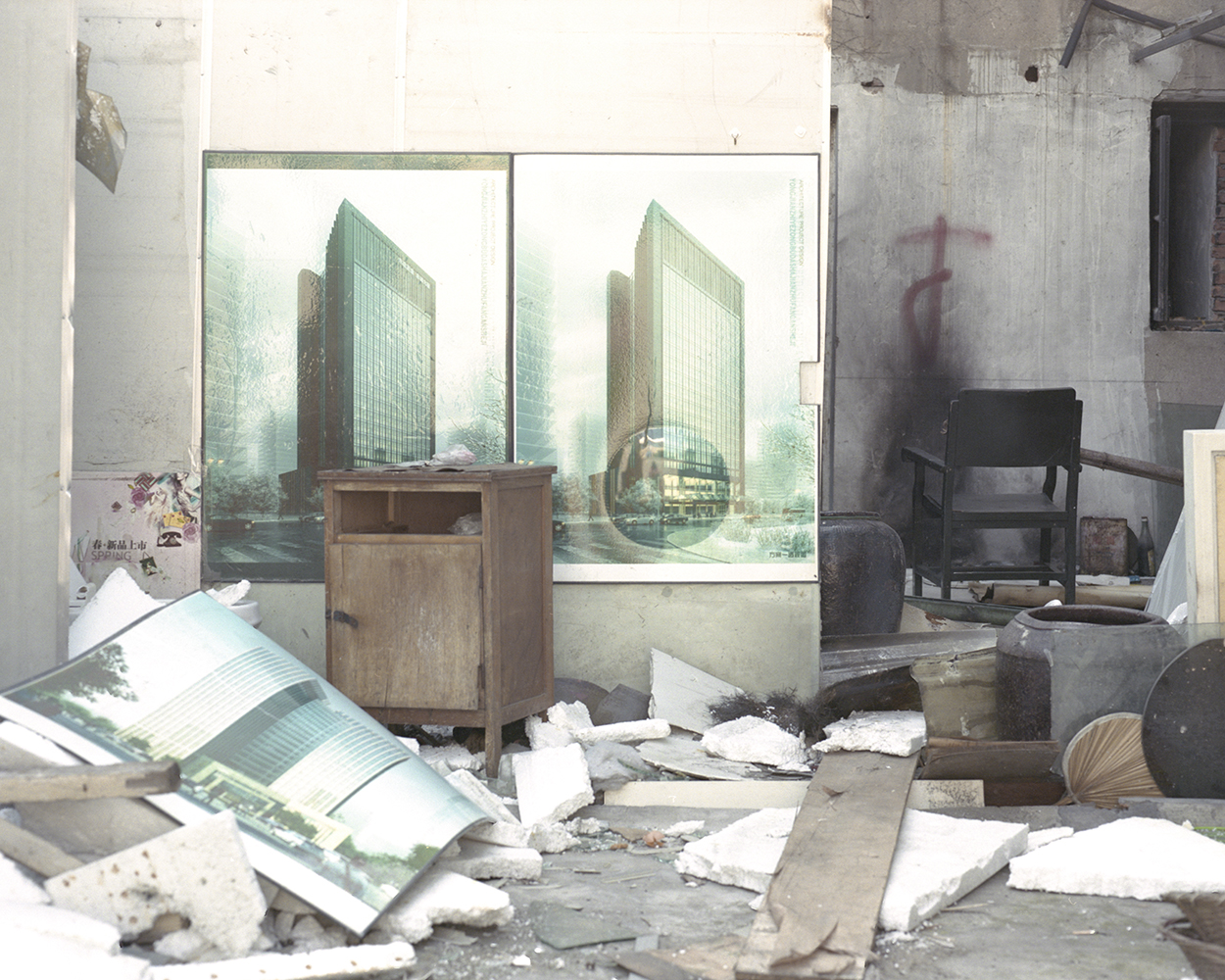 ×