These counterfeit smartphones made of stone, cut to dimensions of the copied object, can be manipulated by visitors. The softness of the stone and its depth soothe hands and eyes. These sculptures serve as smartphones prosthesis. Nicely cold and apparently having good energy, they are made 'to-be-touched' and they reveal how many intuitive gestures are already inscribed in our contemporary body-memory.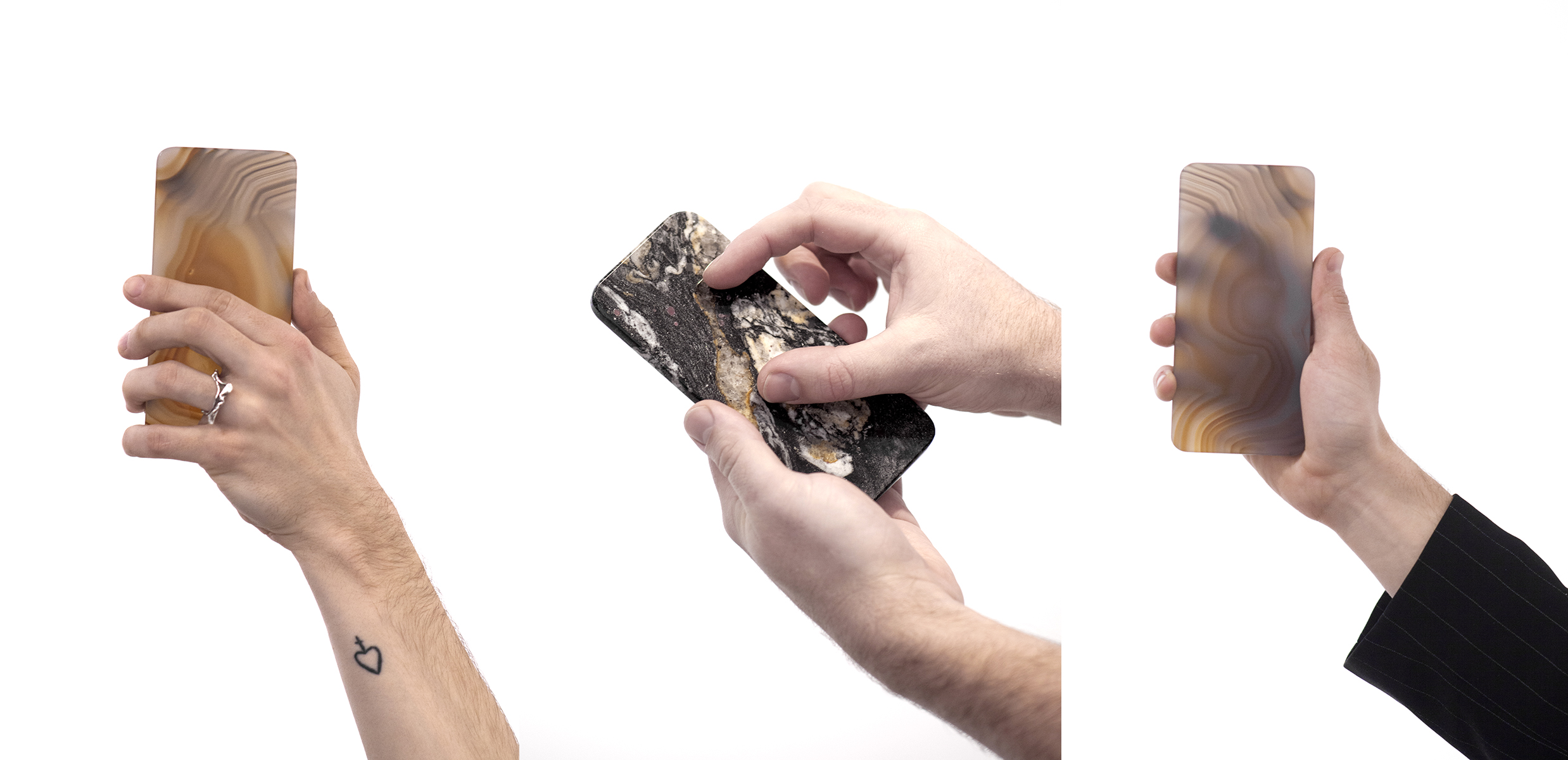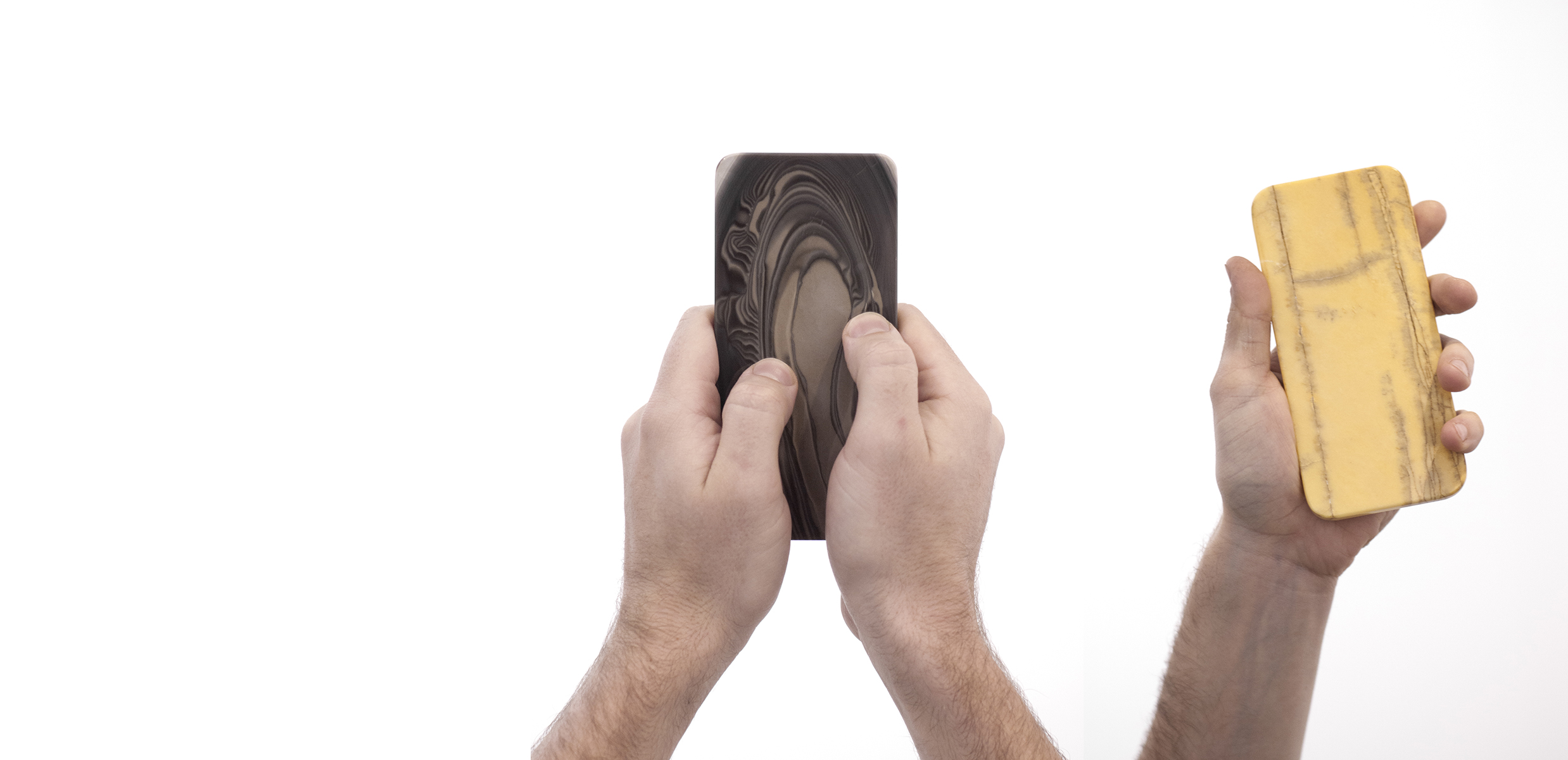 Mobile Stones Lab, 2021
Mobile Stone Lab is a performative collaboration with SWPS University's ethnographic research project about smartphone use in everyday life and the intimacy of digital media («Following the smartphone: An ethnography of new urban cultures of networked individuals»). The portable sculptures are the pretext for a conversation about the relationship between us and our social tools, about the emotions from scrolling, swiping, and tapping, apps, sensors...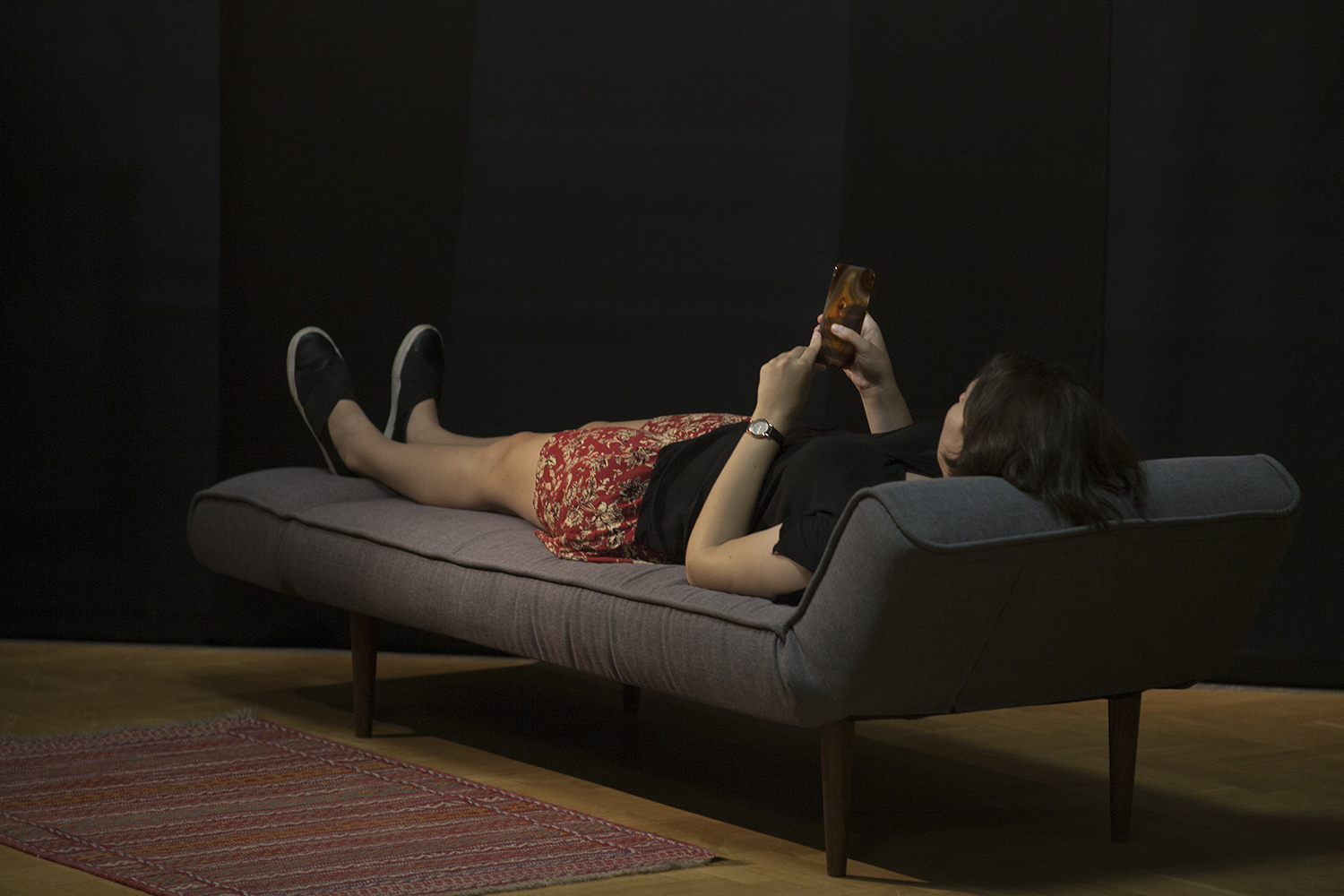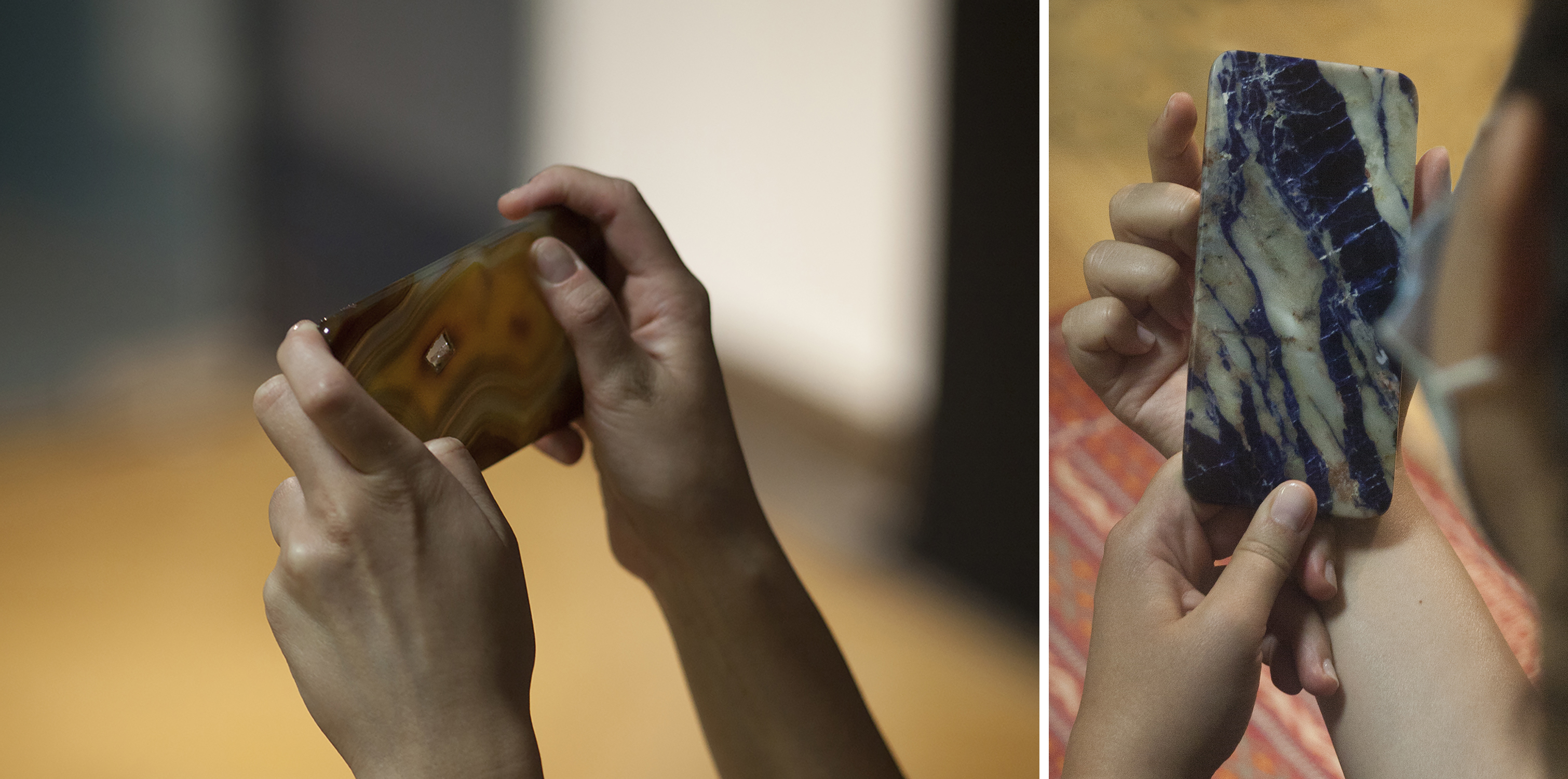 Mobile Stones, in I've got a feeling, Musée des Beaux-Arts d'Angers, France, 2023.